»

Blogs

»

News

»

Seafood Fraud Uncovered In Big Apple
Seafood Fraud Uncovered In Big Apple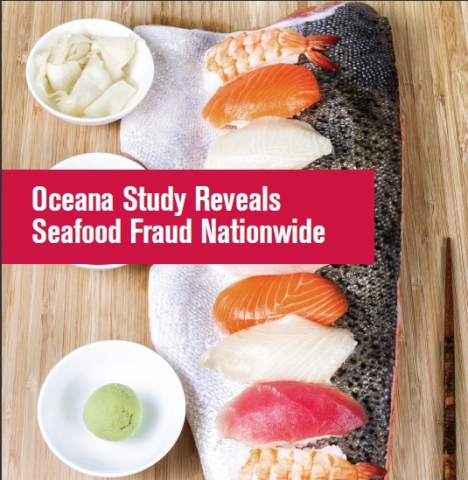 What could be more shocking than the fact that a seafood fraud is happening across America? The additional fact that it is happening even in the Big Apple! Oceana, the largest international advocacy group, which works to protect the world's ocean bodies, has uncovered a widespread seafood fraud being carried out across the country. Under this fraud, grocery stores, restaurants and Sushi venues are selling 33% of mislabeled seafood to the customers. Other forms of seafood fraud are mislabeling fish, falsifying documents or adding too much ice to the packaging.
Oceana's investigation was taken up as a part of its "Campaign to Stop Seafood Fraud." The investigation tells that the fraud happens in the form of species substitution, wherein a lower quality or lower value fish is sold or served in place of a more desirable species. This kind of approach is called "bait and switch", which not only hurts the oceans but also affects the health of the consumers. However, more than that, it is illegal too.
The seafood fraud has been uncovered at shocking levels in cities like Los Angeles, Boston, Miami and New York. In New York, more than 39% of the 142 seafood samples were found to be mislabeled. In Boston, the figure of mislabeled seafood samples is 48%, in Los Angeles, it is 55% and in Miami, 31%. The investigating officials checked the samples against the guidelines for seafood laid out by the United States Food and Drug Administration.
Among the targeted fish, found to be frequently mislabeled, there is red snapper, cod, tuna and wild salmon. These are the most commonly mislabeled types of fish. The key findings of this investigation are:
59% of the fish types were found to be mislabeled.

Just seven of the 120 red snapper samples, collected from all over the country, were actually found to be red snapper.

Up to one-third of the halibut, grouper, cod and Chilean seabass samples were mislabeled.

Cheaper farmed fish were substituted for wild fish, pangasius are sold as grouper, tilapia is sold as red snapper and Atlantic-farmed salmon is sold as King salmon.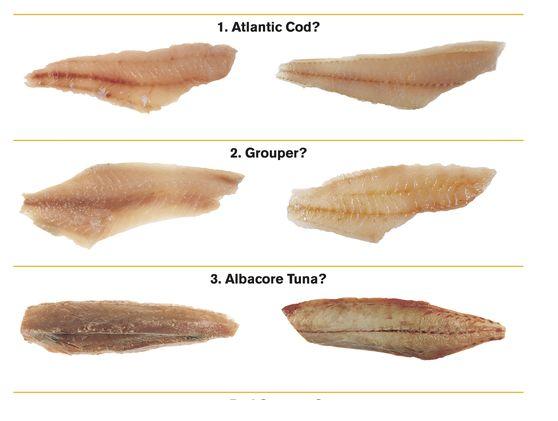 Beth Lowell, campaign director at Oceana, said, "Purchasing seafood has become the u ltimate guessing game for U.S. consumers. Whether you live in Florida or Kansas, no one is safe from seafood fraud. We need to track our seafood from boat to plate so that the consumers can be more confident that the fish they purchase is safe, legal and honestly labeled."
The working group has asked the federal government to intervene to stop the widespread fraud. In fact, Oceana says that if Federal agencies and Congress doesn't take immediate notice of the issue, the seafood fraud would be difficult to stop.

Other Articles You May Like To Read:
1. Seafood Fraud – A Bitter Reality Of Fine Dining
2. Debate Over Gulf Seafood – Is It Safe Eating Gulf Seafood
Image Courtesy: oceana