»

Blogs

»

News

»

Romania Eyes Introduction Of GMO Crops In EU
Romania Eyes Introduction Of GMO Crops In EU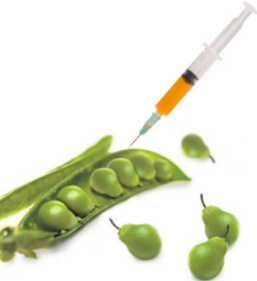 In the wake of growing soybeans' demand, Romania Eyes Introduction Of GMO Crops In EU. Let's find out why Romania wants genetically modified crops to be introduced in the 27-nation bloc.
EU urged to adopt new technologies: Until 2006, Romania planted around 140,000 hectares of GM soybeans to meet the domestic demands. However, after joining the European Union in 2007, it had completely banned GMO Soya. Romania's National Federation of Farm Producers' Chairman Viorel Matei suggests the EU to leave its conservative attitude behind and adopt new technologies for the economic prosperity of the continent.
EU reluctant to grow GMO: The EU is apparently not so willing to grow Genetically Modified Organisms in the continent because most of the bloc members do not have the required micro-climatic and soil conditions to grow such crops. However, Romania claims that it is the only European nation that has very good conditions for GMO Soy crops, adding that its policies are not aimed at countering the European community laws.
Conclusion: Romania imports the GM soy crops from Brazil since it cannot cultivate them at its own soil being a member of EU, hence, loses $131,000,000 annually. Meanwhile, the American Soy Producers' Board has agreed to discuss the benefits of using bio-technologies with the EU.
Image Credit: cancertruth.info