»

Blogs

»

Menu

»

Recipes For Makar Sankranti , Pongal, Lohri And Kichdi Festival
Recipes for Makar Sankranti , Pongal, Lohri and Kichdi Festival
Makar Sankranti is the only festival which is celebrated every year on the same date, January 14. In different parts of India, it is known by different names.
North Indians celebrate it as Makar Sankranti, or Uttarayana. People from Punjab says it Lohri. Assamese call it Bhogali Bihu. The South Indians celebrate it as Pongal. All these festivals occur either on January 13 or 14. The motive for celebrating them are the same.
On the Sankranti or Kichiri eve, people bathe in the holy water and worship the god Sun.  Sesame seed edibles, beaten rice, yogurt, jaggery, khichri, and a minimum of five vegetables are must for the day.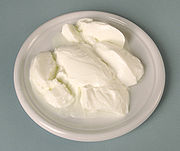 Khichdi                                                  Yogurt
Pongal, a south indian festival, is celebrated for four days. It starts on January 13 and ends on January 17. People worship the lord Sun, and thelod of rains. It is believed that the evil spirits are driven out of the lives of the theists.
The dishes prepared during Pongal are sarkarai pongal, ven pongal, sambhar, dosa, vada, payasam (sweet rice pudding, made from newly harvested rice), and sweets made from jaggery and peanuts.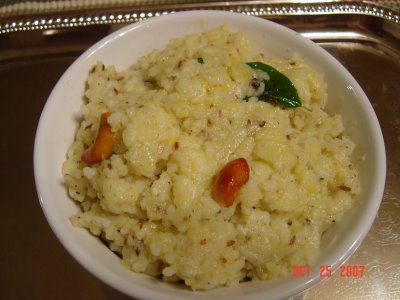 Sarkarai Pongal                                           Ven Pongal
Lohri is one of the festival of Punjab. It is celebrated on January 13. On Lohri eve, bonfire is lit up for the departing winter. Sugarcane, beaten rice, sweets made of sesame seeds and jaggery are offered to the bonfire. Bhangra dance is also performed around the bonfire.
Beaten rice, puffed rice, gajak, sweets of jaggery and sesame seeds, dry fruits, and sugarcane are eaten.
Assam people celebrate Bhogali Bihu. It symbolises the end of the harvesting season. People offer prayer to the lord of Fire by litting bonfire. 
Rice cakes, puffed rice, beaten rice, jaggery, and yogurt are the main food for the day.
In Gujarat and Rajasthan, January 14 is celebrated as Uttarayana. People celebrate the festival by flying different colors of paper kites.
 Jalebi
 Undhiyu (Gujarati mixed vegetable) and Jalebi are the foods eaten by the gujaratis on that day. A lot of different other kinds of food are also prepared for the occasion.
Picture Courtesy : http://veetusamayal.blogspot.com/2007/10/pongal.html