»

Blogs

»

News

»

Raw Horse Meat To Be Served In NYC Restaurant Soon
Raw Horse Meat To Be Served In NYC Restaurant Soon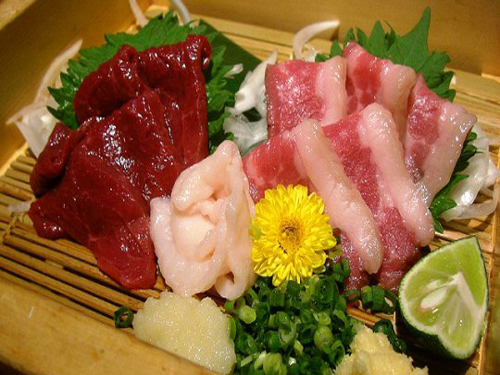 M.Wells, the fine dining outlet in Queens had been in the news when it shut its doors after only 13 months of operation. However, the eatery has decided to open once again and Aidan O'Neal, its manager has asked the New Yorkers to get prepared for horse meat which would be served tartare i.e. completely raw.
The meat is expected to be imported from Canada although Chef Hugue Dufour, a Canadian himself has already experimented with horse meat before.
Food critics feel that M.Wells might soon have competition from other eateries vis-à-vis horse meat delicacies. This is the common perception as the five-year-old ban on inspection of horse meat has been effectively lifted by the government now.
Horse meat consumption is not entirely a novelty though. It remains a much loved food in several Asian countries as well as Mexico. It had also been frequently served for dinner during the food shortage after World War II in USA too.
While not many would like to go for the raw variety, cooked horse meat might find a lot of takers. Do you fancy horse flesh on your plate? Renowned chef Gordon Ramsay certainly does and he expressed his belief in 'The F-Word' back in 2007 which resulted in an outrage from animal activists.
Other Articles You May Like To Read
Midwest Cannibals Asked To Give Up Raw Meat
How To Eat Kibbeh Nayye A Raw Foodies Delight
Image Credit: hostelbookers