»

Blogs

»

Facts

»

Rachel Ray To Host World's Biggest Cooking Demonstration
Rachel Ray To Host World's Biggest Cooking Demonstration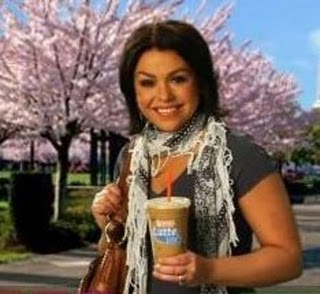 Rachel Ray To Host World's Biggest Cooking Demonstration! I have one word: WOW!
Well, she did it and is going to do again.
She has an Emmy. She wrote a few books and hosts 3 TV shows. She was featured twice in 'For Him Magazine' as one of the 100 sexiest women. Her networth is 16 million USD making her the richest chef. And to top this, she is involved in some worthy charity work. She has everything. If she wasn't awesome already, adding to this list, she hosted a live cooking demo on November 9th 2010 at 11.30am EST.
This first of its kind demo was aired live via satellite to Los Angeles Hollywood and Highland Center to 200 of her fans who cooked alongside her in real time. Her Facebook fans enjoyed a live stream of the show. She showed everyone how to prepare Honey Mustard Chicken. However, they were asked to keep the necessary ingredients ready so that they could cook with her.
Rachel Ray is going to host another cooking demo, live on November 15th 2010, which is dubbed as the World's Biggest Cooking demo. This time people all over USA and on the Republic of Facebook can and will cook with her.
So, Rachel Ray is going to host the cooking demo then? Hell Yeah! Keep your fire burning.
For more delicious blogs about delicious chefs, check out our celebrity chefs page.