»

Blogs

»

News

»

Berkeley Pret-a-Portea - The Royal Collection For Queen's Diamond Jubilee
Berkeley Pret-a-Portea - The Royal Collection For Queen's Diamond Jubilee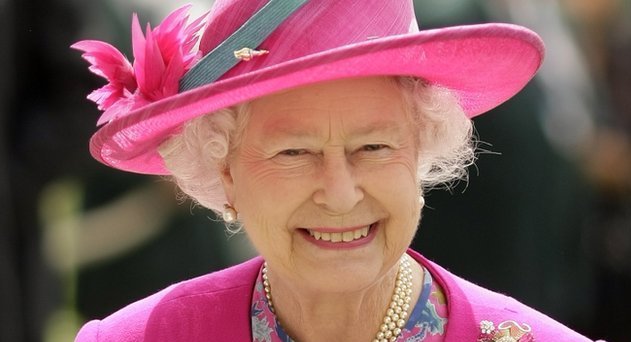 If you are looking for celebrating Queen Elizabeth's six long decades on the throne, then the ideal choice will be the Berkeley Hotel's Pret-a-Portea afternoon tea menu. A trendy and classy menu, "The Royal Collection," as it has been named, consists of some chic and modish pastries created by the pastry chefs of Berkeley.
From fancy cakes and choux buns to biscuits, the menu seeks to replicate the most renowned among the Royal Hats that adorned the female members belonging to the Royal Family. The highlight of the menu would be the Princess Beatrice's royal wedding hat-shaped praline profiterole.
The menu will also include the replica of Queen Elizabeth's coronation crown – the legendary Imperial crown. It is a vanilla biscuit frosted with a very complex icing and adorned with sugar diamonds.
The vibrant red panna cotta macaroon resembles the Canadian maple leaf hat, that once adorned the "Duchess of Cambridge" – Catherine, while a debonair blueberry hat cake ornamented with green leaves and sugar roses has been designed by Rachel Trevor-Morgan, a Queen's favorite British milliner.
The light pink floral-trim hat that the Queen wore during her recent Canadian trip, her "black Launer London handbag" with its gold clasp [from her Royal Wedding], and the fascinator which the "Duchess of Cambridge", Catherine, wore during Zara Philip's wedding are few among the most interesting delicacies on the tea stand.
According to laus Kabelitz, the General Manager at "The Berkeley", "It is most definitely an exciting year for London and we had to think of a unique way to pay tribute to the Queens's Diamond Jubilee. Our fashion inspired afternoon tea has always been a favorite with visitors and Londoners alike and we felt this was the perfect way to join in the nationwide celebration in June. The Berkeley is only a stones-throw from Buckingham Palace and I will personally be making a celebratory afternoon tea delivery to mark this special occasion!"
Here is a brief tour of the DIamond Jubilee special Royal Collection! It is an enthralling experience!
The pictures are drool worthy! Priced at £36.50 per person, you can enjoy "Prêt-à-Portea – The Royal Collection" between May 29 and June 9, 2012 from 1 pm to 6 pm at "The Caramel Room" of "The Berkeley." Make sure you get your reservations confirmed well ahead of time!
Image Credit: teawithmarykate.files.wordpress.com, execdigital.com, bloggingyoungfogey.blogspot.in
Video Credit: youtube.com
Disclaimer: The image and video copyrights belong to its owner. The usage of the image in this blog is purely for the entertainment purpose. No copyright infringement intended.

Anonymous says :
So now we can actually eat the Royal hats!
Posted on:
9 May 2012 - 4:07am

Yes, this is definitely one golden opportunity to eat the 'Royal Hats'!
Posted on:
9 May 2012 - 4:14am

www.raspberryketoneplus.com says :
Hey! This post couldn't be written any better! Reading this post reminds me of my good old room mate! He always kept talking about this. I will forward this article to him. Fairly certain he will have a good read. Many thanks for sharing!
Posted on:
10 July 2012 - 12:19am
Need a bed bugs solution? From sprays to covers, we provide a list of do it yourself bed bug killer, control of bed bugs & how to control bed bugs treatments to kill and get rid of bed bug infestations.
Posted on:
10 May 2012 - 12:45pm