»

Blogs

»

News

»

Police Gives Free Slurpees To 'Good' Kids
Police Gives Free Slurpees To 'Good' Kids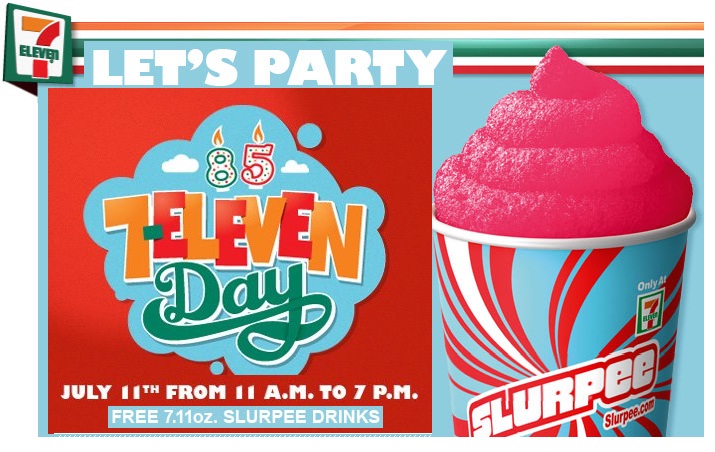 The Rochester Police Department (RPD) is planning to felicitate kids who do good deeds within their community. The department has decided to award coupons for free Slurpees to such kids and the 7-Eleven chain of stores is sponsoring this endeavor. Not considering the fact that Slurpees are not exactly a heath drink it is the endeavor here which is definitely healthy.
An E-mail for Free Slurpees
James Sheppard, RPD Chief wrote an e-mail to his force explaining the free Slurpees program. The e-mail announced that the 7-Eleven had given 700 coupons for free Slurpees to the police department and the cops are instructed to distribute the same among kids who display good behavior within their community. The gesture is definitely encouraging and praise-worthy because in today's scenario, so many youngsters are seen indulging themselves in unlawful activities or just wasting away their time. It can only be hoped that the free Slurpees would at least inspire the kids to follow the good path. In the e-mail, the police chief also expressed hope that the free coupons "will provide positive engagement opportunities between officers and kids."
Why Free Slurpees?
When asked what inspired him to implement this idea under his jurisdiction, Police Chief Sheppard said, "It was in the works for some time. However, we sat on it until my staff mentioned it would add balance to our Cool down effort." You may think about what 'Cool Down' exactly is? It is the codename for the RPD plan to cut down on violence within Rochester. Apart from free Slurpees, the police is also trying to hike up patrolling in areas witnessing a higher crime rate. However, nothing is making as much noise as the free smoothies.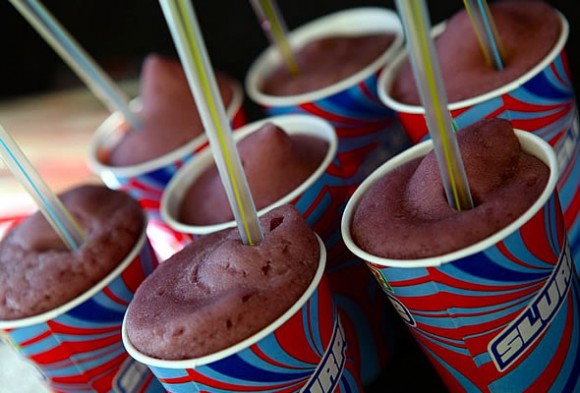 The Criticism
However, it is not as if everyone is praising the gesture. Critics of this program are quick to point out that with a city already full of obese children, free Slurpees are not a good gesture to plant. There is some weight in this argument as a recent study, carried out by University of Rochester, revealed that 40% of children in the city are overweight. Well, a Slurpee is just worth 80 calories, so nothing to worry about but still, is it really necessary to feed so many free calories to the children in the city? That is what the critics are asking.
Free Slurpees in New York Too
Rochester is not the only place where 7-Eleven is sponsoring such a goodwill gesture. The chain store is celebrating is 85th birthday and for that, it is offering free Slurpees on July 11 to New Yorkers at select locations between 11 A.M. and 7 P.M. The store is estimating to distribute about 7 million cups free of cost. Explaining the birthday party, Joe DePinto, 7-Eleven president and CEO, said, "7-Eleven Day, or free Slurpee Daay, gets bigger and more popular every year. This year we expect to give away 7 million Slurpee drinks, more than ever before, beating last year's offer by 2 million. On July 11, we at 7-Eleven will recognize our 85th year as the retail leader of convenience, and it will mark the 45th birthday of our iconic drink - the Slurpee. But the day is also when we do something special to thank customers for their support and welcome new guests."
Goodwill gestures, whether on part of a company, or on part of an agency, are a common thing. Whether it is the Ben & Jerry's Free Cone Day or Pizza Por Favor campaign, free things are lapped up immediately. As you see, free Slurpees are the norm of the day for everyone from overweight children of Rochester to the busy New Yorkers. Now whether it is an unnecessary dose of sugar or a step to encourage good behavior, only time will tell.
Image Credit: theurbansniper, toonaripost