»

Blogs

»

News

»

Oblivious Of 'Sandy', Lindsay Lohan Lunches In New York
Oblivious Of 'Sandy', Lindsay Lohan Lunches In New York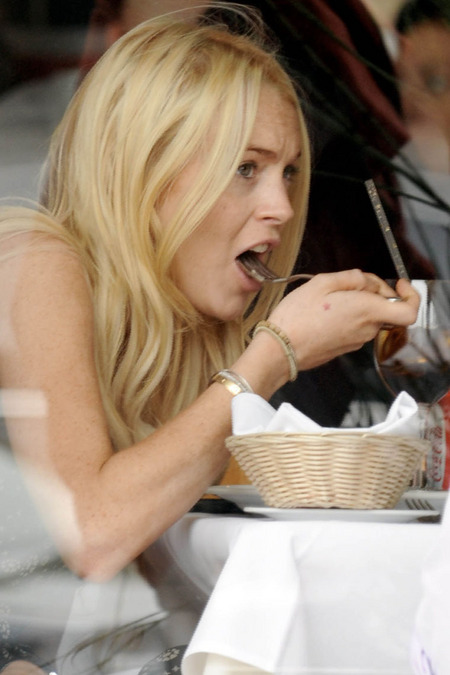 While the rest of the New Yorkers were left reeling under the after-effects of the notorious Hurricane 'Sandy,' Hollywood's very own 'Cleopatra', Lindsay Lohan, seemed oblivious to her surroundings. She was seen enjoying a posh meal at Sant Ambroeus restaurant in West Village, while fiddling with her phone.
The relaxed lunch photo-op comes after her infamous tweet about the storm, in which she wrote, "WHY is everyone in SUCH a panic about hurricane (I'm calling it Sally)…? Stop projecting negativity! Think positive and pray for peace." The 26-year-old star was butt of many a twitter jokes after that but, apparently, it means nothing to her because while dressed in a long grey woolen jacket, blue jeans and black boots, she was seen enjoying a rather leisurely lunch at the upmarket restaurant.
That is such a cruel gesture from a public figure, especially when people are fraught with so many hardships, in the wake of 'Sandy.' Guess, the natural calamities are for lesser mortals like us but for the hot-shot actress Lindsay Lohan, it is all a matter of routine.
Other Articles You May Like To Read:
1. Lindsay Lohan's Infamous Liquid Diet
2. Lindsay Lohan Goes For Pinkberry
3. Lindsay Lohan Catches A Taco Bell Lunch
4. Lindsay Lohan May Spend Thanksgiving In Jail
Image Courtesy: celebs