»

Blogs

»

News

»

Obama Wedding Anniversary Coincides With The Presidential Debate
Obama Wedding Anniversary Coincides With The Presidential Debate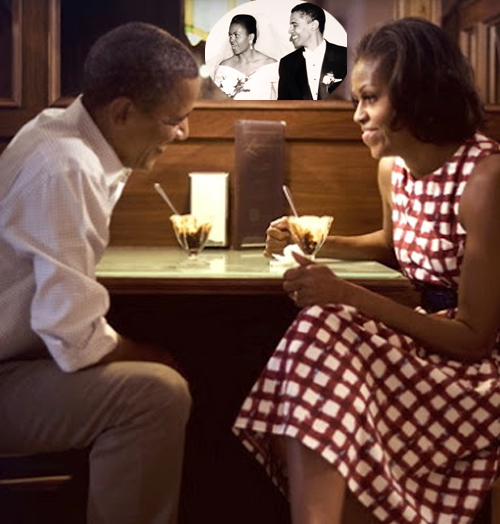 The First couple will be celebrating their twentieth anniversary on the very day that the Presidential debate kicks off. Oct 3rd has always remained special for the Prez but it is even more important this year because this might just be their last anniversary at the White House.
Obama for America has brought out a special card for all the Prez's supporters which features the First Lovebirds smiling at each other over a bowl of ice cream sundae. Signing the card will lead you to a donation page and you can donate liberally to the campaign if you are so inclined.
The official celebrations of the anniversary will be delayed until Saturday when the President is expected to make up to her. How will he do that? "I like lavishing her with all kinds of attention when she deserves it, and she always deserves it," says Barack Obama, the doting husband.
The Obamas have been celebrating their marriage anniversary every year since they moved into the White House. The first year was at the award winning Blue Tavern restaurant which focused on all American food especially braised and roasted dishes.
Michelle Obama also revealed how the Prez had proposed to her over dessert at Gordon's in Chicago. Having won the cookie bake-off against Ms. Romney this year, the First Lady hopes to celebrate the next four anniversaries at the White House once again.