»

Blogs

»

New York Fashion Show Of Chocolate Super Heroes
New York Fashion Show Of Chocolate Super Heroes
Ever thought of having your favorite Super heroes walking the ramp all decked in chocolate attires? Well, thousand and more like me just went hysteric, when the Iron man, X-men and women Super heroes walked the ramp one by one at the New York Chocolate Fashion Show!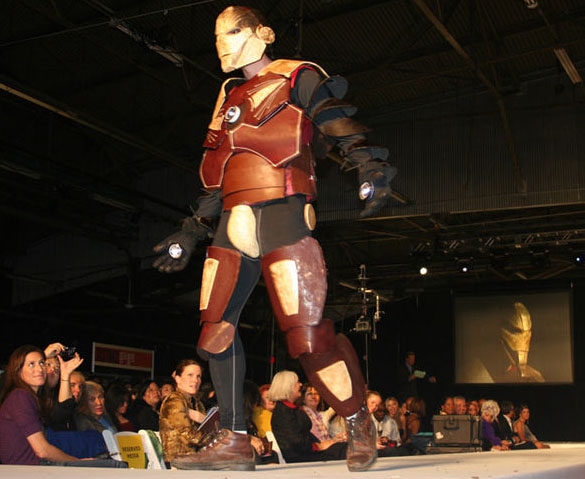 This year the designers themed the Chocolate Fashion Show around the concept of Super heroes, which had models wearing clothes made of chocolate – chocolate bustier, start studded capes and wild head gears! 
Like the past three years, this year too the New Jersey Pastry Chef Jeo Gabriel draped the models in their chocolate attires. Joe put all his passion of cooking right there on the models, when he tried different colored and types of chocolate clothes on them! 
On the front stage everything went on neat; thanks to Jeo's creative bent; because the dresses were made entirely of chocolate, they had to be made on the model back stage of the show, then and there! Also, melted chocolate and cooling sprays came handy to glue up the pieces.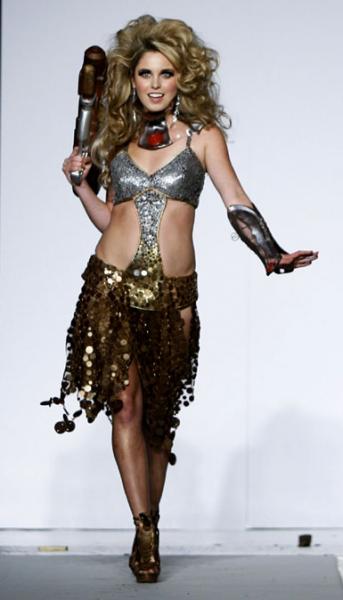 Everything about the show was good, except the fact that these master-pieces were to be destroyed right after the show! I wonder, if they could sell it free, at least that would make happy those numerous taste buds…

These chocolate attires are simply amazing ! Yeah, even I feel the sameway instead of destroying the attries they should be given to some ardent fans of chocolate. They'll prove to be a novel treat for the taste buds.
Posted on:
29 March 2009 - 12:49am

...eh.. who wants to eat chocolate worn by somebody ...that too with gillters n embellishments on it..not me!! even though I loooove chocolate
Posted on:
8 May 2009 - 3:46am