»

Blogs

»

Reviews

»

Modern Indian Cooking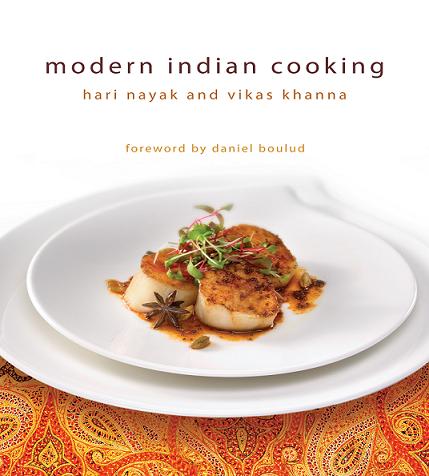 MODERN INDIAN COOKING is a cookbook that thoroughly explores the next generation of Indian cooking and brings the flavors of India to our kitchen tables at home.
Each recipe in the book is prepared using fresh ingredients and designed to accommodate the modern lifestyle. Indian cooking is often perceived as intimidating due to the use of a wide range of unusual ingredients and complex cooking procedure, however MODERN INDIAN COOKING recreates classic Indian dishes by using simplistic techniques along with ingredients available to all of us.
Throughout the book, we strive to bring traditional Indian cuisine to simplified levels fit for modern living and entertaining, while keeping the flavors and authenticity intact MODERN INDIAN COOKING celebrates the grandeur of the food of India while preserving the character of each region's distinctive style of cooking. Readers will most definitely gain a wonderful insight into the richly diverse nation of India and the many flavors she brings to our tables.  
We will give away 5 autographed book to subscribers of my group through random drawing. Official rule of this giveaway are here. We will be posting a few videos based on recipes from this book which will be exclusively available to the subscribers of modern indian cooking and entertaining group. 
RECIPES INCLUDE:
GRILLED CHICKEN WITH KOKUM APPLE COMPOTE
 MASALA TRAIL MIX
MODERN INDIAN COOKING
Silverback Books
Hardcover with jacket$29.95
192 pages/Color photos throughout
ISBN-10: 1-596372-33-8
ISBN-13: 978-1-596372-33-7
Now Available at : Amazon.com ( search : Hari Nayak )
Will be in stores :(Barnes & Nobels, Sur la Table, Crate & Barrel, William Sanoma by Aug 15th 2007 )