»

Blogs

»

Menu

»

MENU PLANNING PART 2 ( DINNER).
MENU PLANNING PART 2 ( DINNER).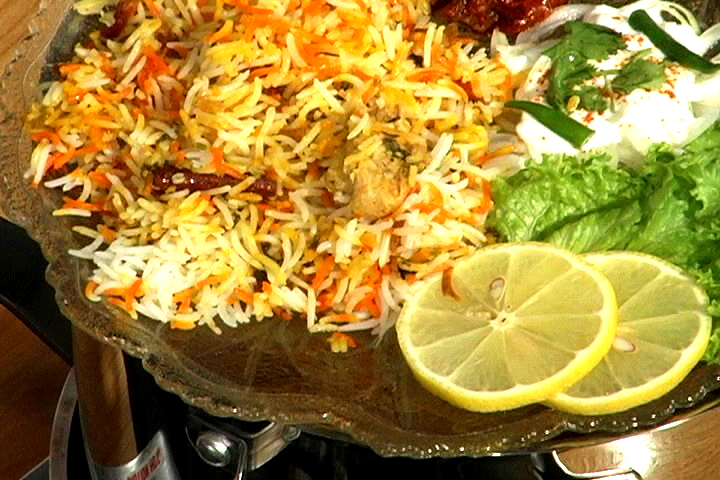 The second type of menu planning is planned for dinner. Even a dinner at home or any gathering as wedding or engagement ceremony those parties are commonly held at night. First thing arrange a good dinner menu keep in mind the quality and the variety of dishes. I think, now u people very well, how much important the single word Menu planning is. Follow the planner we can we can understand what is the taste majority of guests, beautification of dishes nutrition of dishes and also according to our budget.
There is two or three dishes at least required for a good dinner. It will be better if we arrange more and lots of dishes arrange at dinner. A good dinner menu divided in to three or four parts of cuisines.
(1) First portion served before mean meal called "Appetizer"
(2) Main course
(3) Sweet dishes or desserts
(4) Cold or Hot Drinks
(5) Now these days "Pan & Saunf" is added as a fifth item of menu
Keep in mind, it will gives a better result must arrange the menu according to season and occasions.
(1)Sour, Fruit salad, Fish and Chicken nuggets, fried Nuts, and Nimco presentable as appetizer in dinner menu of winter
(2) For summer, different type of juices even fresh juice, with snacks served as appetizer
(3) Main course have at least two types of curry, one type of rice, or any type of bread Qorma, Chicken karahi, White karahi,Tikka and Kabas ,Biryani or Pulao, Nan, Taftan, or Qulcha Sheermal with Salad & Raita is summer special dinner gathering at KARACHI (Pakistan).
Paya, Nihari,Qorma, Tikka,Kababs ,Biryani , Nan,Taftan,,Qulcha served with Salad & Raita in winter at KARACHI. Common sweet dishes or desserts are popular in Karachi is Kheer, Custurd, Qulfi, Ice-cream, or Lab-e-sheereen.
Just like in winter popular desserts are Gajar ka halwa,Pumpkin halwa, Kheer, hot Gulab jamun. The dinner will never complete without cold –drinks in summer, and Coffee, Tea or Kashmiri tea in winter. There is a unique look seemed when PAN and SAUNF put the end of menu.
STARTERS
Main courses (Gravy and curries)...
Type of biryani or Pulao..........YAKHNI PPULAO
MUTTON BIRYANI
KABABS & TIKKE
DESSERTS...

Menus in the West usually consist of: appetizers with drinks like wine or cocktails cheeses, small bites of various meats, sushi tays, and h'ordovres breads salads* soup optional Pasta course in Italian meals entree-sometimes more than one choice such as a fish, chicken, beef, and a pork In France often a fish course, then a meat course side vegetable dishes - at least 3 Salad is a last course in France and is wonderful Cheese and fruit course typical in France and sometimes Italy Desserts with coffee, tea, after dinner drinks If it is a large party or family gathering buffet style is quite common in the US A party or holiday gathering can last for several hours with guests eating and drinking all the time Our daughter's wedding reception party lasted until 2 AM the next day, and began with drinks at 11 AM, ceremony at 3 PM, then much eating and drinking through the evening and night until early morning the next day. In the grooms country ( former Yugoslavia) the party would have lasted until 7 AM the next day. There was a whole lamb on a spit, a whole pig on a spit, about 1 dozen chickens in the smoker, 9 tri-tips, 2 large sides of wild salmon in the smoker, many appetizers including a large framed mirror filled with cheeses and fruits, sushi platters, small bite hot appetizers like Mini Beef Wellington, Carmalized onions with gorgonzola cheese, were passed around to the guests as they chatted and drank, etc, then 600 Sarma (meat-rice stuffed cabbage leaves), several salads-both green and veggies (Russian Salad), breads, several desserts (custom is that the Serbian woman each bring a dessert that is their signature), multi tiered wedding cake adorned with fresh flowers. Of course champagne, wine, beer, and cognac. Live Serbian band, alternating with DJ. Much dancing-circle style folk dancng like the Greeks-it is Orthodox custom. Very fun party and very expensive But we have only one daughter. In the US the bride's family pays for everything, but as the grooms country helps they did a lot of the food. The lamb and pig were cooked on the spits by the priest and the grooms brother. This was not a typical American wedding party-it was Eastern European style. Shanti/Mary-Anne
Posted on:
15 April 2008 - 7:27pm
Hi, Shantihhh. Thanks for nice and more information.
Posted on:
17 April 2008 - 3:12pm