»

Blogs

»

News

»

Liam Hemsworth To Miley Cyrus: Eat Or Goodbye!
Liam Hemsworth to Miley Cyrus: Eat or Goodbye!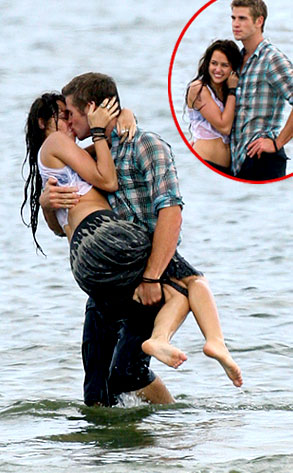 Before I begin, I must as ask Miley Cyrus, 19, a question: What is your problem?
Young Liam Hemsworth is a desperate man these days. He is struck with a fiancée, Miley Cyrus, who eats just about 500 calories and works out for 2 to 3 hours every day. Insiders say that in a last ditch attempt to make her eat, he an issued an ultimatum to her to regain her weight or he will call off the engagement. He wants to see her healthy.
Another source says, "The ridiculous thing is, she started this regimen because she was worried Liam would fall for his [Hunger Games] co-star Jennifer Lawrence. She decided that the only way to keep him was to get the best body of her life."
Oh! You stupid, stupid girl! You have like the hottest fiancé ever: Liam Hemsworth, he likes to see some flesh on you, yet you want to be like as stick?
Miley, please! Go eat a burger or something now.
Image Courtesy: eonline.com