»

Blogs

»

Facts

»

Lavender Leaf Benefits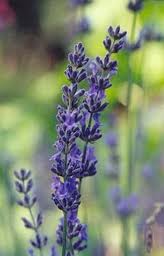 Lavender leaf imparts a fresh, sweet smell to dishes as well as cosmetics. Even though lavender flowers are used more often, lavender leaf and stalk too bring on the same sensation of olfactory bliss. Lavender leaves contain essential oils that are used extensively in medicines, perfumes, creams etc. This small shrub from the Mediterranean region has many health benefits too! Let us look at the various lavender leaf benefits…
Medicinal Benefits of Lavender Leaf
Sooth away depression, tension, and stress induced anxiety by inhaling lavender leaf containing aromatherapy products.

Get help for backaches, sprains, and joint pains by using lavender leaves.

The balming effect of lavender can calm nervous tensions, overcome depression, and even cure migraines.

Lavender ice cream can boost blood circulation!

It is very good for stomach health. It boosts secretion of gastric juices, as well as helps to alleviate symptoms of indigestion.

A mixture of lavender, thyme, rosemary, and cedar wood oil helps in hair growth as well as in getting rid of lice.

Lavender is a mild diuretic and helps against urinary disorders.

Take lavender leaf oils for mild illnesses like cold, cough, flu, throat infections, tonsillitis, etc.
Culinary Uses of Lavender Leaf
Lavender is not used in southern French cooking traditionally, but current recipes allow use of this wonderful herb. It lends a sweet, flavor to the dishes. Goat's milk cheese and sheep's milk cheese occasionally have lavender for the lovely smell and flavor. Even though lavender flowers are mainly used for cooking, certain chefs use lavender leaves too. Leaves can be used fresh or dried. Their flavor blends well with oregano, rosemary, sage, savory, thyme, and fennel.
Lavender leaf benefits are many. Try out some of the lavender recipes at iFood.tv for an exhilarating experience.
Image credit: ifood.tv/photos

Anonymous says :
I do like the aroma of lavender in cosmetics. But never got the opportunity to smell the real flower. And now you present so many interesting facts about lavender leaf!!! Thanks for the information.
Posted on:
10 August 2011 - 3:07am
I really love the smell of lavender. Its so soothing. I don't think its easily available in India is it? Id love to use it to flavor desserts.
Posted on:
10 August 2011 - 11:27am

This means a double party time, a soothing aroma + loads of health benefits.
Posted on:
10 August 2011 - 2:56pm