»

Blogs

»

Latest Knife Block: Knife Thrower Knife Block
Latest Knife Block: Knife Thrower Knife Block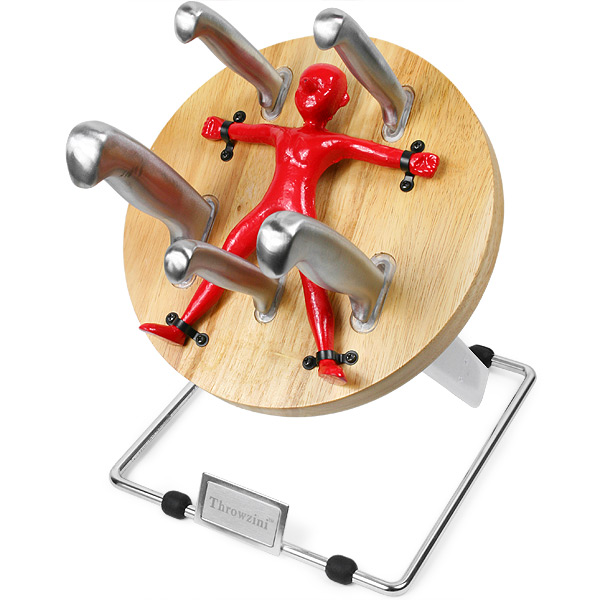 Knife Thrower Knife Block – Creepy Kitchen Gadget!
This Knife Thrower Knife Block goes well with my Ex Voodoo Knife Set  However, Jeff is not appreciative of my creepy voodoo collection! This wooden knife block comes with 5 stainless steel razor sharp knives and each one is held safe in separate magnetic sheathes. That's not all! The wooden board even rotates just to bring the circus-cum-ringmaster mood! This Knife Thrower Knife Block is on for sale.

cutting board says :
Cutting Board USA is made 100% in Vermont Every great meal starts with a quality cutting board. A cutting board has become a core part of our kitchens, for providing the chopping space for food preparation, or to serving of the finished meal. Up there with the chef's knife, the cutting board is probably the most used kitchen tool in our home. A cutting board often double as a protective support or 'hot plate' for food arrangement. Every kitchen has at least two or more, and it's not unusual to have 4 or 5 of them. We recommend that ever kitchen has a minimum of two boards, one for fruits, fresh vegetables, bread and food that can be eaten raw. The other one is for cutting raw meat, poultry and fish. This way your risk of Salmonella is limited.
Posted on:
3 October 2009 - 7:41pm