»

Blogs

»

Menu

»

Quick Indian Breakfast Menu
Quick Indian Breakfast Menu
Here I am posting a Indian Breakfast Menufor you.Try this breakfast menu and enjoy.
Indian Breakfast Menu:
1.Bread Pakora: Bread Pakora is a very common Indian snack .It is mostly used in the Indian Breakfast Menu.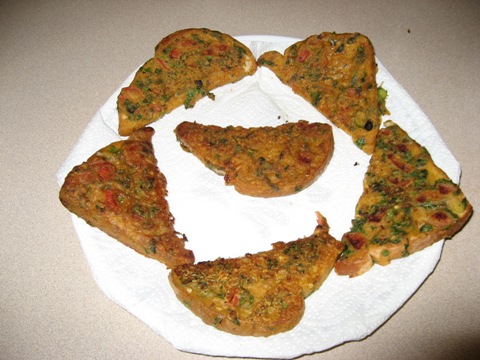 2.Tea:Tea is a very popular hot beverage in India.

India Chai is the perfect breakfast beverage. A cup of hot chai can be so relaxing yet refreshing.
Posted on:
3 January 2008 - 4:41pm

yeah , morning with the cup of tea ...a great way of starting the day.
Posted on:
6 January 2008 - 3:13pm
Really it is a fantastic menu. It is my cook by me spl at Sunday morninig my inlaws like it very much. Fist time I got the racipe by a vendor near Kutub Minar.
Posted on:
15 January 2008 - 3:35am

I love these. What are your favourite chai masalas? Recipe for these Breakfast Pakoras please! Shanti/Mary-Anne
Posted on:
15 January 2008 - 1:46pm

Jayesh Kumar says :
Kindly send us 15 Days menu for Indian Breakfast
Posted on:
11 February 2009 - 1:35am