»

Blogs

»

News

»

Hulk Hogan Plans To Open A 'Breastaurant'
Hulk Hogan Plans To Open A 'Breastaurant'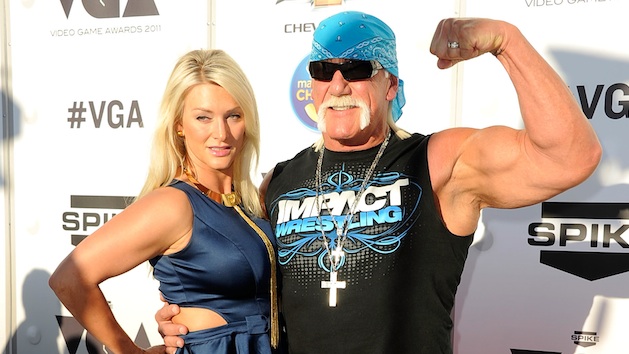 When a celebrity wrestler announces plans to open a "Breastaurant", you can't help but sit up and notice. Well, Hulk Hogan, who, at one time, used to rule the international wrestling arena, has announced plans to open "Hogan's Beach." The beachfront property, spread over 20,000-sq-foot area, will be one of the many restaurants where bosom-heavy waitresses will be serving the customers. Hogan is one celebrity not ashamed of cashing in on the trend set by places like Hooters.
While some famous people want their own wine labels, Hogan seems to have set his heart at opening this eatery on the Courtney Campbell Causeway in Tampa Bay, Florida. He told a local newspaper that his restaurant, which will be a "logical extension of the Hogan brand" shall also be "Hooters times 10."
While Hogan was not very forthcoming on whether the waitstaff would be as skimpily dressed as in other "breastaurants" or not, he informed that the place will be having facilities like volleyball courts, mechanical shark ride, tiki huts, and fire pits.
Let us know whether you like the trend of cashing in on the 'breastaurants' or whether you would fancy having a bite at the 'Hogan's Beach.'
Other Articles You May Like To Read:
1. Get Into Eating At Celebrity Restaurant Fad!
2. David Beckham, Gordon Ramsay To Open Restaurant In L.A.
3. Sean 'Diddy' Combs' Atlanta Restaurant Closed
4. Mike Tyson Turns To Restaurant Business
Image Courtesy: sportsgrid
Holk hogan no doubt the the best wrestler and win great big historical matches in the history of WWE and other manias f wrestling so I am a big fan of him as I am regular viewer of WWE as a buy tuxedo online I really offers you to get you more predictions from here.
Posted on:
21 January 2013 - 5:31pm