»

Blogs

»

Drinks

»

How To Master The Art Of Mixing Great Drinks
How To Master The Art Of Mixing Great Drinks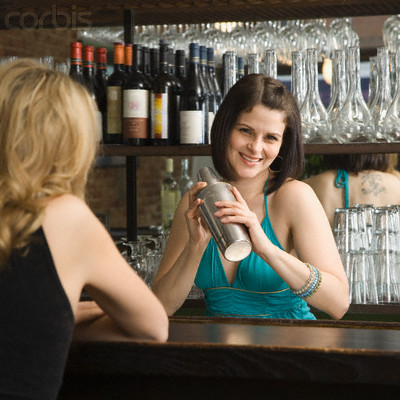 So are you busy getting into the host's shoes, preparing stuff for the weekend house party? For a lot of reasons, drink recipes, whether alcoholic or non-alcoholic, adds lot of fun to the whole occasion. And if you have mastered the not many ventured into art of mixing & serving great drinks then the fun doubles and you can be rest assured that the invitees too are having a great time at home. 
Here are a few tips meant to make your next house party a great success, at least with respect to drink recipes, like mixing and serving cocktails, mixed drinks, frozen drinks etc. Also, there can be no better way to rise upto popularity among your peers and colleagues than mixing your own signature drink! 
First and foremost, keep in mind the golden rule – never compromise for anything less than fresh, chilled ingredients and so is with the glasses you use. 
Glassware: It's quite human to go for the best looking stuff and so, using the immaculate glassware gives it all a better start. Handwashing the glassware is more than enough to give them the required glow, but if you could give them a dry rub with a towel they are sure to regain their sparkling new look. 
Liqueur quality comes first and brands second: As always, liqueur quality is what matters, if you can house some of the most popular picks then half your job is done. It's good to settle for those that are best sipped alone, rather than going for those that requires to be blended. 
Mixing and garnishing: This is where your expertise shows; very simple yet choosy ingredients can make mixing and garnishing so effortless – fruits like berries, lemons, limes, olives etc should do a decent job. 
Water, don't settle for a lesser quality: Although there is not much taste difference one can make out of tapped and bottled water, the slightest of difference is sure to spoil your efforts, when it comes to mixing drinks. So, it's always recommended you use some high-quality bottled water for mixing and making ice. 
Team the dink and glass rightly: The worst blunder you can make is to serve beer in a wine glass and not in a beer bug! Size and shape of the glass and the drink that goes into it is as important as mixing a great drink. Set aside special cocktail glasses for cocktails, highball glasses for whiskey and soda, old-fashioned glass for vintage drinks, shot glass for tequila etc. 
Drinks tastes better when chilled: While mixing the drink, remember that it's not just the drink that needs to be chilled, so is the glass and crushed ice. 
Apply the formula, it matters as well: Add the alcohol, not up any less and not up any more, that what the formula calls for. Not just that it will spoil the taste, but also, there are chances that liqueur may run out much faster than you expected.
 Picture Courtesy: Pro.corbis.com


Those are great tips to mixing drinks Addisson. The bar is the most difficult part for me to handle at any party and maybe next time around I can show my friends a trick or two and impress them.
Posted on:
4 March 2009 - 9:59am