»

Blogs

»

News

»

How Marketers Are Cashing On The Sustainables Craze!
How Marketers Are Cashing On The Sustainables Craze!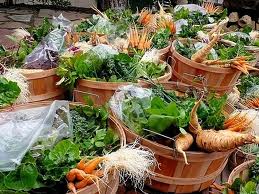 The ever-escalating craze over sustainable foods have taken the entire world by a storm. With billions of people dying either of hunger or obesity, the demand for sustainable foods have just compounded. However, before we proceed to explain how marketers are cashing on the sustainables craze, it's important to understand what sustainables food are. Technically speaking, foods that are safe, healthy, and nutritious, are easily available and affordable, does not harm the environment, is humane for workers, values animals, offers fair wage to the farmer, and supports and enhances rural communities can be in the truest sense of the term be defined as sustainables.
Sustainable foods doesn't just take environmental, social and health concerns into consideration, but is also perhaps the best answer to issues like biodiversity, energy consumption, global warming, and food security. Thus, it has been rightly dubbed as the healthiest option for the people and the planet.
The growing fetish over quality, safe, and organic sustainables have enticed marketers to use these as catchphrases to lure their naive consumers. To cash on the moment, marketers have devised the great organic marketing ploy wherein the term "organic" is tagged on to every food product so as to trick the buyers into believing that the product they are buying are totally devoid of chemicals and are yielded in more sustainable manner, which is a spoof. An organic production is indeed the key to building a more sustainable food system. However, food industry giants have just reduced the worth of 'organic' to a simple ploy to con the buyers and break the sustainable food chain.
Image Credits: islandbreath.blogspot.com

Cheddar Cheese says :
Very well expressed from a consumers point of view and what they expect from the marketers.
Posted on:
8 September 2009 - 5:39am

Hi Cheddar Cheese, Nice to see you on one of my blogs once more. Its really surprising to know how our obsession for 'fresh' foods is being taken advantage of.
Posted on:
13 September 2009 - 4:25am