»

Blogs

»

Coffee

»

How To Use A Coffee Urn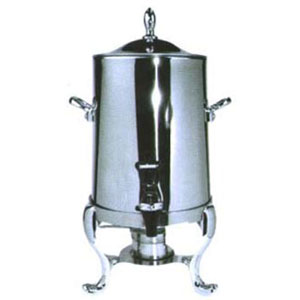 Gearing up for a party? All set but the coffee - well you neither worry nor need to make pots of coffee repeatedly for your guests. Here is a solution. Learn how to use a coffee urn, which can make 30-100 cups of coffee, depending on its design, in one go. Coffee made in a coffee urn can be kept hot for a few hours, so you can make it in advance before your party begins. Here are a few tips on How To Use A Coffee Urn.
Step 1: West Bend, Farberware, Delonghi and Villaware are some of the best-known coffee urn brands. They function in the same manner, hence, pick any of these, but mind that using coffee urn is not that simple. It is a technical thing different from making regular coffee at home. Coffee urns usually have a maximum-minimum volume limit for brewing because of their size. They might also burn or over-boil coffee if not used in a proper way.
Step 2: Make sure the urn's base is clean, empty and dry. If not, wipe its interior with paper towels. Fill the urn with desired amount of water and position a large strainer-type filter basket on a pole inside, The pole, which is hollow, sits in the pot's bottom and extends to the urn's top. Plug the coffee urn to allow water to boil. When water is heated, the pole falls through the coffee grounds in the basket and allows the filter to mix together with the coffee.
Step 3: You can use different types of brewing depending on the type of coffee urn you have. However, it is recommended to always consult the owner's manual. When you hear no "chugging" sound in the pot, the coffee is done and ready to use. However, the sound depends on the model you use. Some coffee urn brands indicate it through lights when the brewing is complete.
Step 4: Unplug the urn immediately after the brewing cycle is complete and carefully remove the pole as well as basket once it cools down. This is important because it will prevent your coffee from tasting bitter, over-boiled or burnt.
So gear up for your party with the refreshing beverage, which will be ready for serving, as our tips teach you how to use a coffee urn.
Image Credit: webstaurantstore