»

Blogs

»

Storage

»

Store

»

How To Store Fresh Food In The Kitchen
How To Store Fresh Food In The Kitchen
Knowing how to store fresh foods in the kitchen is very important. By storing the food properly, we can protect ourselves from many food-borne infections. Besides, proper storage also ensures a longer life for our food products.
Different foods are stored in different ways.
Fresh fruits and vegetables- Most people buy fruits and vegetables keeping in mind the entire week's requirement. If these fresh foods are not stored with care, they might get stale. One should not pile all the fruits and vegetables together in the refrigerator. All the fresh fruits and vegetables should be stored in a proper way.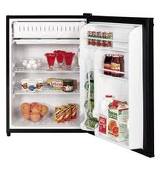 Make sure you wash the fruits and vegetables before storing them.
Make use of paper bags while storing green leafy vegetables.
Avoid piling tomatoes with other vegetables. Tomatoes can make your other vegetables rot faster.
Potatoes, onions and garlic should not be stored in the refrigerator. Store them outside in a paper bag.
For storing radish, put them in a bowl of water in the refrigerator. Doing this will keep the flavors intact.
Cut the stems of chilies and tops of carrots before stacking them in the refrigerator.
Peas and corn can be frozen.
Apples should be kept separately in the refrigerator. Do not keep apples with milk.
Bananas should never be kept in the refrigerator.
Watermelons, papaya, grapes should be stored at the room temperature. However, once fully ripe, they can find their place in refrigerator.

Meat and Eggs:
Eggs should be stored in refrigerator. Keep the eggs in the egg tray with their pointed side down, in order to preserve them for long.
Chicken, meat, fish and pork can be frozen in air tight bags. Never store them open with other foods; the results can be dangerous.
Consume fish within two days of its purchase.
Cooked food
It is also very important to store the leftovers properly so as to reuse them. Even fresh cooked food should be handled with care while storing.
After the food is ready, put it in adequate containers with the lid. Not covering the food can lead to bacteria formation which can further cause food poisoning.

Avoid keeping warm food in the refrigerator.
Other foods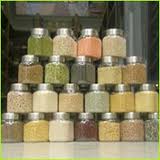 Wheat, cereals, pulses and oil should be properly canned and stored in cool, dark place.
Remember storing foods in a healthy way makes your family healthy.
Image credit-