»

Blogs

»

Eating

»

How To Serve Lasagna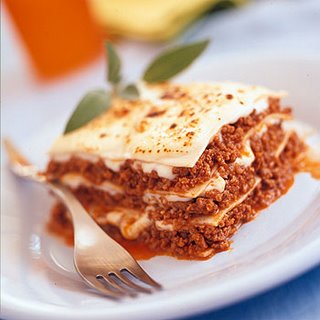 Lasagna is a very delicious and classic Italian pasta casserole dish. Today, I am going to share some tips on how to serve Lasagna? Lasagna is basically known for the various layers of pasta, cheese, and a special sauce. So, if you are planning a special dinner with just your family and close friend then do not forget to include this easy dish in your menu. It can be served for both formal and informal event and parties.
The two things that you must be handy with while serving Lasagna are salad and garlic bread. Lasagna is perfect to be served as main course meal during any occasions and get-together. To impress your guest, you can try some fresh asparagus or artichoke with the lasagna in your gatherings. However, serving lasagna with artichoke is considered to be a very difficult task if you are not aware of the correct process. Therefore, Lasagna can also be served with eggplant or zucchini or may be with grilled vegetables. These are some easier ways to serve this flavorsome dish. So, the next time when the party is at your place, try serving Lasagna along with some of these above mentioned options. Do let me know, if these tips on how to serve Lasagna were helpful or not.

Lovely pic!
Posted on:
26 May 2010 - 3:18pm