»

Blogs

»

Coffee

»

How To Remove Coffee Stains From A Corian Sink
How To Remove Coffee Stains From A Corian Sink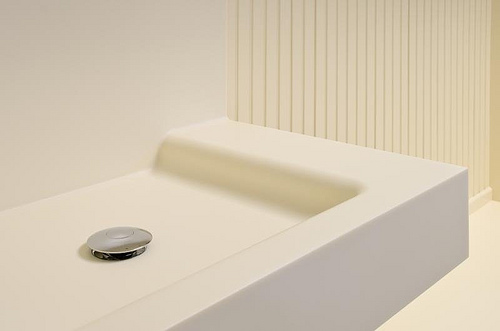 When it comes to removing coffee stains from sinks, coffee is one of the worst beverages that can permanently blemish areas of your home. Eliminating these marks can be tough and sometimes impossible. However, if you have coffee stains in a corian sink, there are a few solutions that you can deploy to get rid of them.
Fortunately corian sinks are made from a durable material and are very easy to take care of. Corian is a man made product manufactured by the DuPont Company. People tend to opt for corian sinks as this material in not easy to penetrate. There are three kinds of corian surfaces: matte/satin, semi gloss, and high-gloss and all have them have the matte/satin finish. To keep the sink clean on a daily basis just soap and water should suffice. However, stubborn coffee stains may require a little more effort on your part.
To clean out coffee stains you can fill the sink with water and drop a couple of denture cleaning tablets in it. Let it sit for a few hours and this should do the trick with the spot.
A lot of people have had success using a paste of baking soda and peroxide to put on the stain then cover it with plastic for a few hours. Once the paste mixture is removed so is the stain. If there are any remnants of the coffee stain use an ammonia based cleaner to get rid of whatever's left behind.
Take a large lemon and squeeze it till you have enough juice to cover the entire stain. Pour the lemon juice over the stain and let it sit there till the coffee stain vanishes completely.
Fill up the sink halfway with warm water and dispense a tablespoon of liquid bleach into the water. Let this stay for a few hours so the entire sink gets evenly cleaned out by the bleach. This should have your corian sink coffee stain free and sparkling as well. If the stain is a stubborn one, repeat this bleach cleansing process for a couple of weeks.
One last tip to get rid of the coffee stain on your corian sink is to make a paste with bleach and a little water. Use a sponge to dip into this paste and then rub across the discoloration. This should whiten your sink.
Hope removing coffee stains from your sink will not be something you have to do too often. Although these tips should help get your sink to its original color real soon, it's still a bit of a nuisance to have to make that added effort.
Image credit - flickr.com