»

Blogs

»

Occasion

»

How To Plan A Children's Valentine's Day Party
How to Plan a Children's Valentine's Day Party
Discover how to plan a children's Valentine's Day party and celebrate love with the little ones like never before. Plan a children's Valentine's Day party with all your heart and love and bring out that "to-die-for" smile on the face of each little invitee. Read through my exclusive tips and ideas on planning a children's Valentine's Day party and make your kiddie party a super-hit. What is a kids' Valentine's Day party if it doesn't have the best chosen games, delicious food, kids' favorite music and songs, exciting activities and fun throughout? This is the right time to let the kids know how special they are and so, to do this you have to come up with the most fun-filled Valentine's Day party with the perfect decorations, great menu and unlimited entertainment. So, come let's find out how to plan a children's Valentine's Day party …
Ideas for planning a children's Valentine's Day party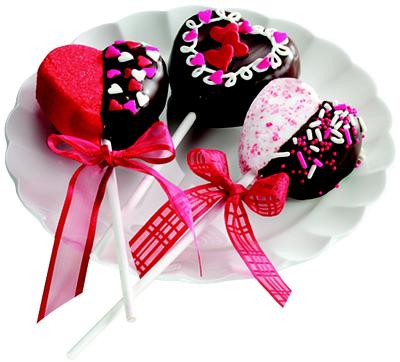 The invitation
First plan how many kids you are going to invite. Take into consideration, the space in your house and how many children you can handle. Do not invite more invitees than you can handle. Now, decide upon the invitation cards. Go for heart shaped invitation cards. Make them yourself if you are good at crafts and have the time to do them yourself. Or else, you can always buy them. Make the invitation language fun and sweet. Don't forget to include the date, time and venue of the party. To be sure of how many kids to expect, request an RSVP.
Decoration
Depending on the number of your little guests, choose the area in your house where you will be hosting the party. Then, get busy with the decorations like dressing the table with fun tablecloths, flower vases and dinner lamps. You can go for decorations with the popular cartoon characters in them. To give it a lovelier touch, hang some lovely red and pink streamers with heart shaped balloons, ideal for the Valentine's Day party. Also, display artificial rose bouquets, party favors, dishes of foil wrapped heart chocolates and heart shaped boxes of candies.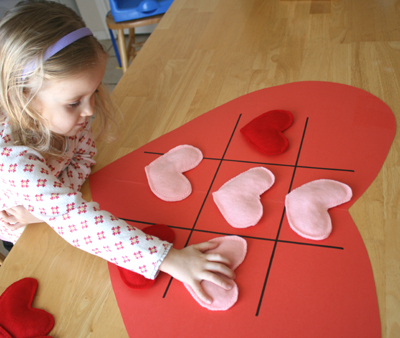 Foods and drinks
After having prepared a lovely setting for the kids' Valentine's Day party, you cannot afford to go wrong with the snacks and drinks. So, you can have the sure-to-please items on the menu and these include heart shaped sandwiches, red candied pink cupcakes, heart cookies, heart shaped Jello-O jigglers, "Cupids Delight" Cherry Float and "Cup-O-Love" Punch.
Valentine's Day entertainment
The best games for the grade-schoolers on this occasion would be Valentine Bingo, Pin the Arrow on Cupid, Tic Tac Toe Hearts and Hide the Heart Button. For the kindergarteners though, Candy Land would be the perfect game. You can include some fun activities like T-shirt fabric painting with glitters and cookie making. No party is complete without music. So, set the mood for the party with the right music and songs for the occasion with tracks like "Cupid is coming to Town" and the likes.
Picture Source: junkfoodnews.net, alphamom.com