»

Blogs

»

How To Organize A Diet Dinner Party For Children
How To Organize A Diet Dinner Party For Children
Organizing a diet dinner party for children has become a fashion trend nowadays. Not only adults but children have also become health freaks and do not want to indulge in rich, sugary food. However, they want the food to be tasty and appealing. Unlike elders they do not want a diet dinner party to contain salads and boiled vegetables. Whether you give the diet dinner party in a restaurant or home, the food should be healthy. It has become easy to organize diet dinner party in a restaurant as they are also aware of the increasing number of health freaks in the world.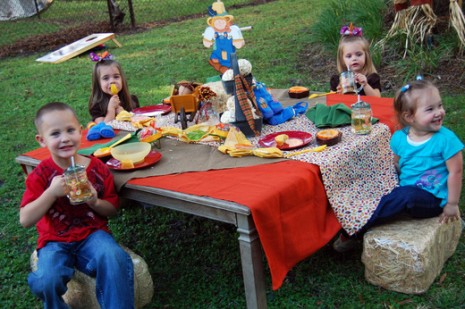 When you are planning for a diet dinner party for children, keep few things in mind. Firstly, try and find out if most of them are vegetarian or non vegetarian. Secondly, take special care to know if a child is allergic to a certain food or not. Thirdly, the diet food and drinks that you serve have to be very appealing. In case of children, visual impact plays a very important role. Fourthly, the food has to be really tasty and inviting. Last but not the least, do not expect children to sit at one place and eat the food. Children need to be fed throughout the party and they eat very less when it comes to sitting at one place and eating. All these factors need to be considered when planning a party for children.
The food and the drink for a diet dinner party for children
Children are very fond of colas and soda pops. But these drinks contain lots of calories and
cannot be considered as diet drinks. So we need to think of some healthy drinks for the special diet party. Milk shakes are a good choice. You can add fruits to it and children will love the fruit milk shakes. Also take care to add honey instead of sugar to make the drink healthier. You can also give the children fruit smoothies as a drink. Fresh fruit juices are also great option but many children may not enjoy it at night.
When throwing a diet dinner party take special care to serve healthy snacks. Children love snacks and 60 percent of their stomach is full with snacks. It is a good idea to serve popcorn and nachos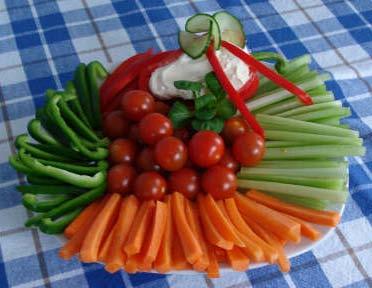 instead of chips. Also colourful and crunchy vegetable sticks will be loved by children. You can also serve grilled kebabs along with vegetables as a starter. For the main course give children brown bread dinner roles. Wholegrain pasta with lots of vegetables and meat is very healthy and is full of protein. Chicken skewers will also be loved by the children. The tricky part comes when you want to serve diet dessert. Present some frozen yoghurt along with fresh fruit pieces, nuts and honey. They have very less fat and are full of flavour.
Try out the above mentioned food for a diet dinner party for children. They will surely love it.
Image credits: blog.catchmyparty.com, shesdaily.blogspot.com, outsidecateringwakefield.co.uk