»

Blogs

»

How To Make Lactose Free Ice Cream?
How to make lactose free ice cream?
Making lactose free ice cream is a life saver for people who have the sweet tooth, yet are allergic to lactose or any milk product. With new and innovative recipes evolving each new day, you do not need to go on watching others have ice creams anymore.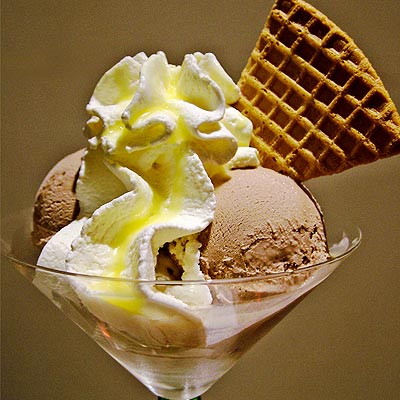 You can enjoy the bliss yourself and indulge in this forever tempting dessert any time you want. The idea sounds good, but wondering how to make lactose free ice cream? Here's the key to your heart's desire.
Ingredients:
For making lactose free ice cream, you need the following ingredients:
Soy milk or rice milk – 4 cups; Arrowroot or corn flour – 2 tablespoons; Unsweetened cocoa powder – ½ cup; Sugar – ¾ cup; Vanilla extract – 1 tablespoon; Dairy-free chocolate – ½ cup
Method:
Mix the arrowroot with ¼ cup of cold milk gently, so that there are no lumps remaining.
Pour the remaining milk in a saucepan and put it on medium heat to boil.
To the milk, add cocoa powder and sugar. Bring the mixture to a simmer over medium heat. Keep stirring continuously so that the sugar dissolves completely.
To this, now add the arrowroot (or corn flour) mixture and keep stirring it constantly for about 5 minutes. You will see the mixture gradually thickening and starting to bubble.
Remove from heat immediately. Do not let the mixture boil.
Add vanilla to this now.
Pour this in a bowl and then refrigerate it to chill it down.
Freeze it in an ice cream maker. You can garnish this with chocolate chips at this time and let the entire thing set.
Your dairy-free ice cream is now ready. Just scoop it out from the freezer and let yourself loose in the immense pleasure that it brings to you.
Photo Courtesy: www.examiner.com