»

Blogs

»

Occasion

»

Easter

»

How To Enjoy Easter When Pregnant
How To Enjoy Easter When Pregnant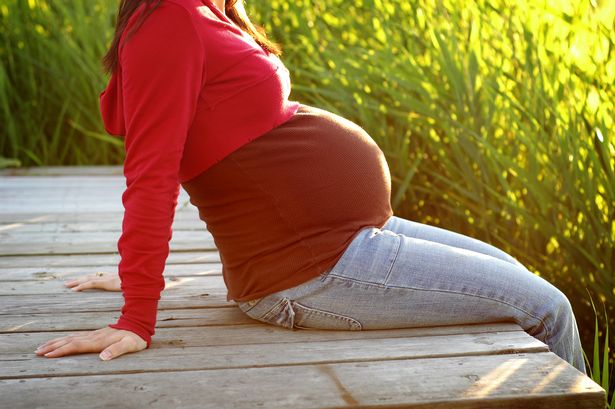 Easter is around the corner, and with you being pregnant the very mention of this holiday would make you yearn for your favourite Easter foods. Pregnancy is that time in your life where you can indulge in almost all of your food cravings guilt free, as you need the extra nutrition. However, there are a few things that you need to take care of while planning your Easter spread.
Soups
Soups made with potato and leek are quite commonly consumed during Easter and pregnant women can consume them, especially if the soup is cream based, as it increases the calorie content of food even in small servings.
Appetizers
Traditionally consumed appetizers like mashed/baked potatoes, creamed spinach, different breads, deviled eggs, salads, etc. are a good addition to your diet on Easter day. These add the much necessary calories, proteins, vitamins, and minerals to your diet.
It is best to avoid appetizers made with fish that may contain high levels of mercury like shark, swordfish, kink mackerel, fresh tuna, sea bass, and tilefish, as mercury consumed during pregnancy has been linked to developmental delays and brain damage in foetus.



Also, raw eggs in the form of Caesar dressing, mayonnaise, homemade ice cream or custards made with raw eggs should be avoided to prevent potential salmonella exposure.


Soft cheeses like brie, camembert, Roquefort, feta, gorgonzola and Mexican style cheeses that include queso blanco and queso fresco if made with unpasteurized milk may contain Listeria which can cause miscarriage or may infect the baby leading to blood poisoning which can be life-threatening.



Consume plenty of fresh fruits and vegetables as they contain good amounts of vitamins, minerals, and fibre but ensure that they have been washed and cleaned thoroughly.
Meat Preparations
Consuming meat during pregnancy gives you the extra protein you need for the growth of your baby. Meat is also a very rich source of heme iron that helps in maintaining optimum haemoglobin levels.
The very thought of glazed ham or roast lamb chop may make your mouth water, but it is best to avoid deli meats like ham, salami, turkey, and bologna unless they have been freshly cooked or heated well. Since meats contain bacteria, eating undercooked meat may cause food poisoning that can be deteriorating to you and your baby so keep the following in mind:
Avoid deli meat

Avoid eating outside meat dishes unless it has been well cooked and prepared hygienically.

Cold food is kept at a temperature below 5 Celsius and hot food kept above 60 Celsius before serving. This prevents bacterial contamination

Store and serve raw and cooked foods separately

Do not defrost frozen food by leaving it at room temperature all day, instead defrost overnight in the fridge, or use a microwave.

Use cooked food within 12 hours of cooking.

Wash hands thoroughly with warm, soapy water before and after handling food.
Desserts
Indulge in Easter desserts like cupcakes, carrot cake, puddings, etc. this year. However, pregnant women with gestational diabetes should avoid consuming desserts.
Chocolates
Chocolates and dishes made with chocolate are an integral part of Easter food. Earlier, pregnant woman were asked to avoid chocolates owing to its caffeine content. But, recent research has found that consuming chocolate, especially the dark chocolate, which contain only moderate amounts of caffeine are good for you, as they are also loaded with iron and antioxidants like flavanoids. They also reduce the risk of preeclampsia during pregnancy and have a positive impact on the baby's behaviour.
Alcohol
Any kind of alcohol, even wine is an absolute no-no during pregnancy. Alcohol consumption during pregnancy can lead to Fetal Alcohol Syndrome or other developmental disorders.
So what are you waiting for... Plan that extra special Easter spread, balance your nutrients, pack the meal with complex carbohydrates, proteins, fibre, appropriate amounts of fat, vitamins and minerals for you and your little one.
Image credits: dailyrecord, community-buzz.com, parent 24.com