»

Blogs

»

Storage

»

Drying

»

Tips To Dry Gourds
Dry gourds have many uses such as in decorative dippers, birdhouses and also bowls. You can easily dry gourds at home, if you know the right way to do it. Here are a few tips on how to dry gourds so that you can use it for any of your purpose whenever you wish.
Here are some things which you will need for drying gourds.
• Gourds
• Paint brushes
• Wax
• Bleach (liquid)
• Varnish
• Kitchen strings
It is convenient to dry gourds which have their stems brown. When you plan to dry gourds, you should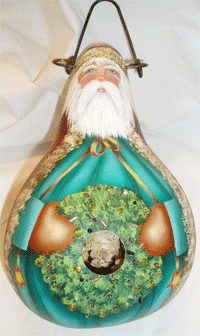 try and remove any kind of excess oil from the gourd. You should ideally attach a rubber band to the stem. I recommended attaching a string since a string is much stronger than a rubber band is thought to be more durable. It shall never break off suddenly.
Look for a place which is dark and well ventilated so that your gourd can dry on its own without any kind of disturbance. When I dry gourds at home my chosen area is the basement and also the garage. You can simply hang the gourd in the darkness and let it dry on its own. If you find that there is some mold formation, remove it with little bit of bleach. Remember to let the gourd dry at its own pace but keep checking it by tapping with your hand. When you find that the gourd is dry enough and makes a hollow sound, it means your gourd is ready to be used.
Image courtesy: www.gourdartoriginals.; www.your-decorative