»

Blogs

»

How To Cook Cabbage In Slow Cooker
How To Cook Cabbage In Slow Cooker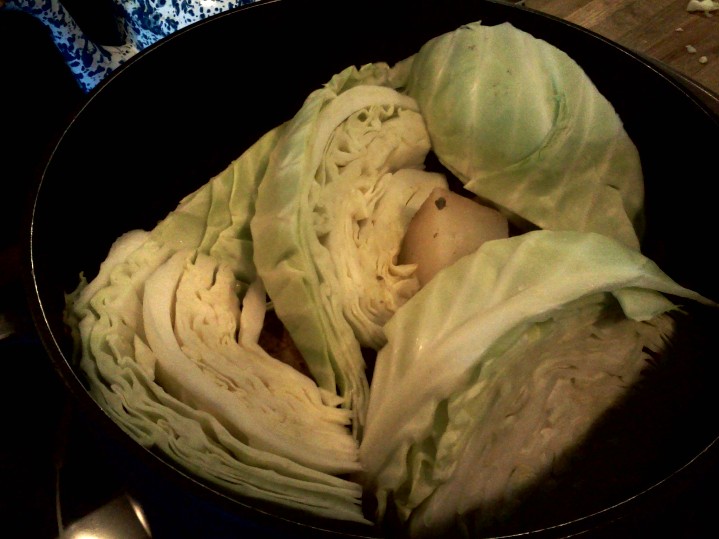 Cooking cabbage in slow cooker is an easy and convenient method since you just need to put everything in the crockpot and wait for some time. The cooked cabbage is sure to be juicier and more tender. Cabbage tastes great when cooked with ham using a slow cooker since there would be slow mixing of juices with the aroma of ham permeating the cabbage. Trail down to know the exact procedure involved in cooking cabbage using a slow cooker.
Things Required:
Cabbage

Strainer

Water

A slow cooker



Directions:
Take the required quantity of chopped or sliced cabbage.

Put the pieces in a strainer and wash them twice with hands.

Set the clean ingredients in the slow cooker on layers of fat or oil and slices of vegetables like onion or tomato.

Pour adequate water (if required salt) so that the ingredients get immersed.

For about 3hrs heat the ingredients in slow cooker on high until it becomes tender.

If the crock-Pot is in a high setting cook for at least 3hours and if it is in a low setting cook for at least 7-8 hours (you can leave it on for as long as overnight).

If you are adding ham or any other fleshy food remember to increase the water content so that the flesh also gets cooked properly.
Take a look at the video about cooking cabbage recipe in slow cooker.
Do's And Don'ts:
If you are using frozen meat/ham, ensure that it is defrosted before putting in the slow cooker.

Pour water as required since more water may cause over flowing and less water may lead to undercooking.
Cabbage when cooked using a slow cooker ensures proper cooking and gives a tender and lip-smacking dish which you may relish for a long duration.
Image Credit: somethinyummy.wordpress.com
Video Credit: youtube