»

Blogs

»

Occasion

»

How To Be Allergy-Free This Christmas
How To Be Allergy-Free This Christmas
Have family and friends with specific food allergies? Then you need to choose your ingredients carefully. While cheese, butter, nuts, and cream are some of the most popular ingredients used in holiday cooking, these also spell trouble for those who are allergic to these ingredients. So what do you do? Of course you can't keep them away from the traditional Christmas treats! So look for alternatives like the ones we've listed below:
Replace Nuts With Dried Cranberries – You use nuts in stuffing, puddings, pies, cakes, etc and you can replace them easily with dried cranberries, chopped apricots, dried figs, and other ingredients that add a similar texture and flavor. However, also be sure to avoid using nut-based oils while making any of these dishes.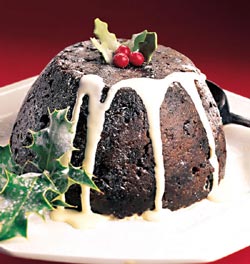 Replace Gluten With Gluten-Free Products – This is has become one of the most common foods to induce allergic reactions in the United States today. So, while cooking your starters, stuffing or gravy, try replacing wheat flour with an equal quantity of rice or corn flour. Substitute wheat noodles with gluten-free rice, buckwheat noodles, millet pasta, gluten-free breadcrumbs, or gluten-free bread.
Replace Dairy With Soy Milk – Replacing the dairy products in dishes like roast turkey, bread sauce, cakes and puddings is relatively easier. For turkey, use olive oil in place of butter. Use soy milk instead of regular milk while making bread sauce and while making cakes and puddings, you can use dairy-free margarine in place of butter.
Well, we hope this list made it a lot more easier for you to plan an allergy-free Christmas cooking.
Other Articles You May Like To Read:
Image Courtesy: alliwannadoisbake, sousvidesupreme, glebefarmshop