»

Blogs

»

Coffee

»

Health Facts Of Coffee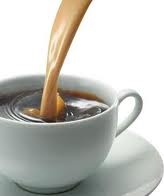 Although we are flooded with information about the health risks of drinking too much coffee, there is very little info available on the health facts of coffee. It shouldn't surprise you that there are health facts about coffee. From time immemorial, coffee's caffeine content has been a topic of debate among health freaks and coffee addicts alike. Since caffeine could lead to a fast heart rate, nausea, tremors, excessive urination, vomiting, anxiety, depression, restlessness, and difficulty in sleeping, it was never in the good books of health freaks.
Here are a few health facts of coffee:
If you drink coffee regularly, you are likely to derive most of your antioxidants from your daily dose of coffee. A recent study found that most Americans get antioxidants this way.
This research is conducted only on rats but scientists also think it's possible that human beings have the same behavior. Here's what. Caffeine in coffee is said to enhance sexual drive in women. If it rings a bell somewhere for you, praise the research!
If you are someone who frequents the gym here is some good news. You can effective cut your post-gym muscle pain by drinking moderate amount of coffee. Caffeine in coffee is said to have this effect.
It's no news that caffeine keeps you awake for most of the night. So be aware of what you drink before you go to bed.
Another unverified study found that drinking coffee just might bring down the risk of diabetes among men.
Image Credit: caloriesinfoods.org

buy coffee says :
Caffeine versus antioxidants. Recent studies shows has a lot of advantages and benefits, it is also one way of preventing cancer. However, we need to consider the amount we intake, too much is not good for the body.
Posted on:
11 September 2011 - 10:08am