»

Blogs

»

Facts

»

Hazelnut Oil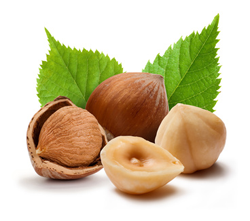 A fragment, full flavoured oil pressed from hazelnuts and tasting the roasted nut. Most hazelnut oil is imported from france and is therefore expensive. It can be purchased in cans or bottles in gourmet markets and many supermarkets. Hazelnut oil can be stored in a cool (under 65d fr.) place for up to 3 months. To prevent rancidity, it's safer to store it in the refrigerator.
Image Courtesy: atlas-oel.de

I love hazelnut oil and yes it is wonderful and fragrant. Especially lovely on salads, but it does go over quickly and must be refrigerated.
Posted on:
19 September 2007 - 2:59am

Hey whats up
Posted on:
19 September 2007 - 10:13am