»

Blogs

»

Occasion

»

Hanukkah

»

Best 5 Gluten-Free & Kosher Hanukkah Desserts
Best 5 Gluten-Free & Kosher Hanukkah Desserts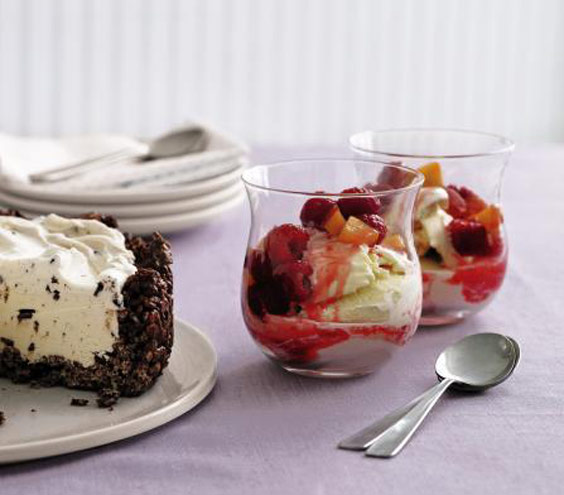 No Hanukkah feast can be complete without dessert. However, when you have family members or guests that are allergic to gluten, it may become difficult to prepare desserts that suit every palate. This is why we've taken the time to create a list of the best 5 gluten-free, kosher desserts for Hanukkah that will keep your guests asking for more.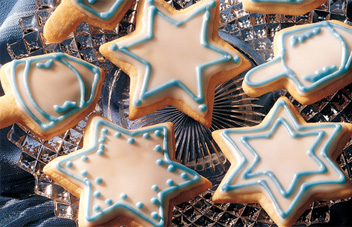 Hanukkah Cookies
These peanut butter cookies are a popular dessert choice for any celebration, more so for Hanukkah. Banana, peanut butter, honey, granulated sugar, and vanilla extract are mixed together to make these cookies.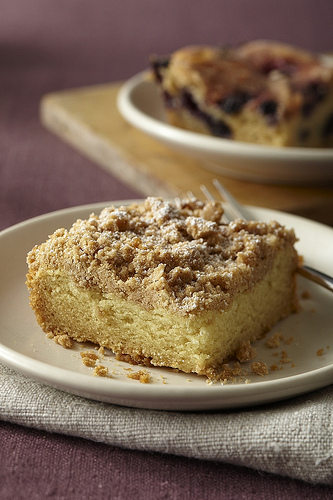 This is basically a crumb cake made of gluten-free flour mix, xanthan gum, kosher salt, brown sugar, vegan yogurt, etc. It is popular with every age-group and the crumbling texture makes it a fun dessert to eat during Hanukkah too.
You can whip up a tasty rice pudding within 20 minutes. Rice, milk, sugar, vanilla extract, egg and salt are cooked together and garnished with ground cinnamon. You can either serve it warm or cold by chilling in refrigerator for about 8 hours.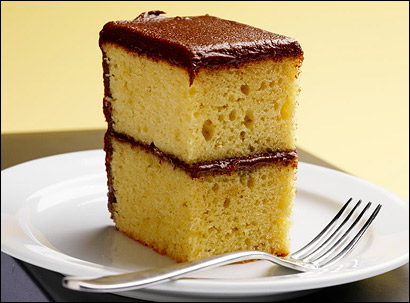 Yellow Cake
Those who think cakes are fit only to be served during Christmas will need to think again! This cake it is perfectly suitable for any Hanukkah feast and can be easily prepared combining butter, sugar, baking powder, vanilla extract, rice flour, and milk. If you don't want to serve yellow cake, you can opt for a cinnamon pumpkin cheesecake, instead.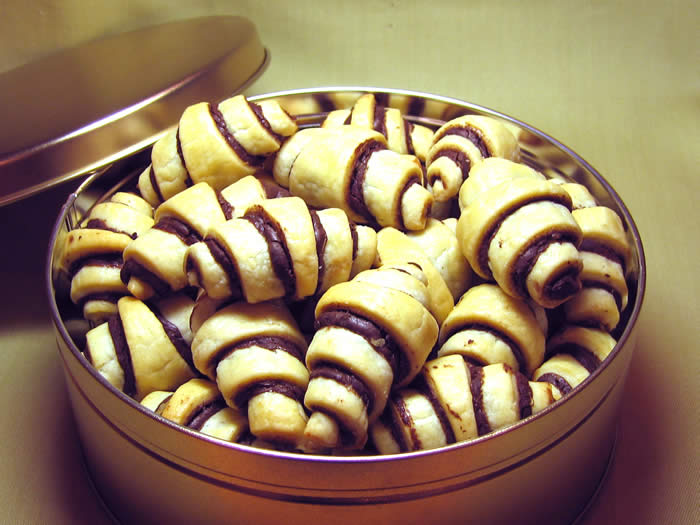 Hanukkah Rugelach
There are many out there who believe that a regular Hanukkah dinner will be dull without the crescent shaped Rugelachs. The Hanukkah Rugelach is nothing but rich, soft cream dough, made with gluten-free flour, of course. This strip of dough is rolled up around a tasty cinnamon-spiced, pistachio-date filling inside. In case you want to use it beyond the regular meal, you can gift-wrap these treats and give them away to your guests!
IFOOD wishes you a happy, gluten-free Hanukkah.
Image Courtesy: realsimple, sprinklesandgrins, foodista, saveur, boston, anshechesed