»

Blogs

»

Food Fun

»

Hamburgers Or Cupcakes ? - Beautiful Creation
Hamburgers or cupcakes ? - beautiful creation
Cupcakes with a dual effect. These cupcakes make me feel so very hungry. Hungry for a sweet bite into a cupcake and hungry to get my grill outdoors for a great burger cooking session. A beautiful creation that combines a vanilla cupcake and in between is sandwiched a slice of chocolate cupcake, some yellow frosting, green coconut – a terrific combo. Can't just wait to take a bite.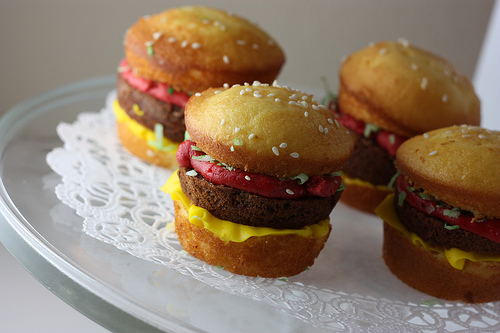 Pic courtesy: www.flickr.com 

Man! This burger-cake looks so juicy.. As you said, "cant wait to take a bite"
Posted on:
16 March 2009 - 9:43am