»

Blogs

»

News

»

Grow Food & Reap Profits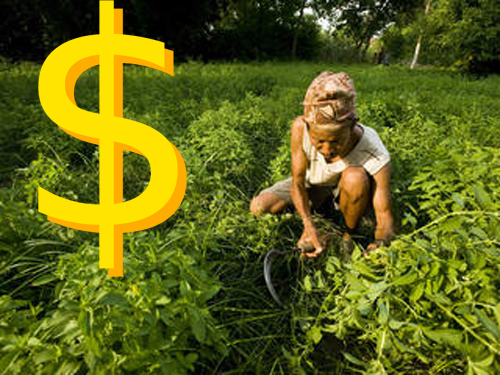 Farmers, agro product distributors, and entrepreneurs interested in farming came together at the UCLA Anderson School of Management last week. The event was hosted by Jason Reed of Seedstock.com and provided a platform for the start up companies to showcase their successful models and share their stories. They also hoped to attract serious investors who would help them to progress in their ventures.
The necessity of growing more food is becoming imperative even as the demand for food goes up world wide. "In the next 40 years there's going to be a 70 percent increase in demand for food worldwide," said Reed making it clear that the future lay in growing sustainable food and it was the only way to meet the growing pressure.
Sustainable farming and organic food companies have been attracting more and more investors lately . The startup companies have begun to thrive now as more corporate and venture capitalists are being drawn in. However, the emphasis remains on local food which helps in reducing the transportation costs along with maintaining the high quality of the produces. Lower costs also translate into lower prices for organic food thus making it a win-win situation all the way.
Sustainable farming is also proving to be a profitable business. Organic food sales have topped $3.5 million in the USA according to the latest figures released by USDA.
People interested in solving the global problem of food shortage without causing harm to the environment are an asset to the nation. "These farmers are rock stars," said Jason Reed making it clear what the future of farming will be.
Other Articles You May Like To Read
Why Are Local Farms Important For Us
global crisis - Sustainability in food retailing today
Image Credit- worldwildlife;