»

Blogs

»

Occasion

»

Go Versatile For This Year's Thanksgiving Wine
Go Versatile for This Year's Thanksgiving Wine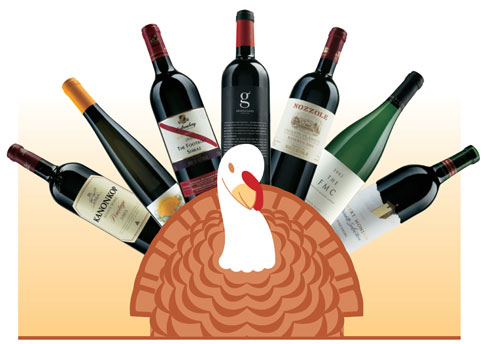 While planning your annual Thanksgiving dinner, sometimes picking out a wine can seem like a daunting task. Well, to save you all the hard work, here is some advice on what wines to choose while planning your menu, whether you're pairing it with fish, meat, or dessert.
Stocking the Bar: Holiday parties like Thanksgiving provide the perfect chance to get experimental with wines. However, the first rule always is to have a versatile wine handy because Thanksgiving involves serving a variety of dishes all at once. This wine should be able to go with every dish that is being offered. As a result, you can pick up wines that are light to medium-bodied, and fruity with just enough acidity to refresh the palate after each bite.
Red or White: If you want to go white, go for something like Riesling, Chenin blanc, Pinot grigio, or Chardonnay. Among the reds, you should include Pinot Noir, Merlot, or Cabernet Sauvingnon to make your Thanksgiving dinner a success.
Cheers!
Other Articles You May Like To Read:
1. Thanksgiving Meal Menu Ideas
2. Celebrity Chef Tips On Thanksgiving Meals
3. Best 5 First Thanksgiving Meals To Serve
4. 5 Non-Traditional Recipes For Thanksgiving
Image Courtesy: thanksgiving, swirlsavvy