»

Blogs

»

Diet

»

Gastritis Diet Menu
Gastritis diet menu includes foods that are gentle on the gut and do not irritate the stomach lining. To sum up in brief, gastritis diet menu includes foods that are mild, non-acidic and are easy to digest. Gastritis, as we all know, is a painful condition of the stomach that leads to belching, bloating, and nausea and in extreme case can lead to enormous pain. Hence, for people suffering from gastritis, it is important to evade acidic, fried food, carbonated, caffeinated and spicy foods and consume more of fiber-rich foods like bran, corn, potatoes, peas, oatmeal, etc. Below mentioned is a sample of gastritis diet menu to help make you dietary choices easy.
Food To Eat And Avoid In Gastritis Diet Menu

| | |
| --- | --- |
| Allowed | Restricted |
| Fruits | Condiments |
| Leafy Vegetables | Carbonated Drinks |
| White Rice | Alcohol |
| Wheat Bran | Sweets |
| Eggs | Coffee |
Yummy Options For Gastritis Diet Menu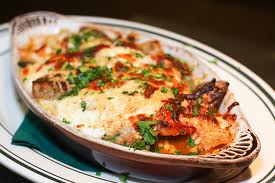 Breakfast egg soufflé not only tastes delightful to the ears, but is equally delectable to the palate. Made with sausage links, bread, cheese and eggs, this breakfast delight is truly appeasing and makes for an ideal breakfast choice for gastritis diet menu.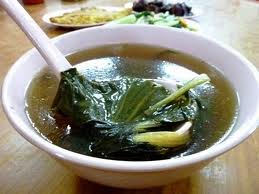 If you are looking for a tasty, nutritious appetizer to complement your lunch fare, then trying something delectable like cream of spinach soup would suffice. This high protein soup is not only healthy and nutritious, but comes with the added advantage of being extremely easy on the gut.
An absolutely delish side dish, tofu-spinach quiche is one recipe that is sure to go down well with all. The goodness of tofu melded with yogurt, spinach, cheese and parsley truly makes this dish stand out.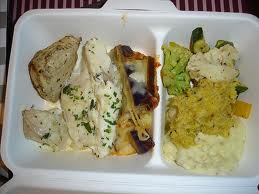 Following gastritis diet menu doesn't have to mean that you devoid yourself of the finer tastes in life. Give your dinner a face-lift with broiled chicken with cream sauce and bid adieu to the boring broths and stewed chicken for good.
End your gastric diet with this truly finger-licking raisin-walnut stuffing that is likely to floor you. Not only does it makes for a truly exotic delight, but is a great treat for those suffering from gastritis.
Apart from these options, you can also create your own unique dishes with ingredients like potatoes, cereals, bread, pasta, rice and ample roughage.
Image Credits: ifood.tv