»

Blogs

»

Menu

»

French Lunch Menu From Paris
French Lunch Menu From Paris
Here is a French Lunch Menu suggested by my friend living in Paris . After testing this menu I got the real taste of French food .Take this French Lunch Menu whenever you get an opportunity and I bet you will enjoy it.
French Lunch Menu :
2.Mozzarella and Tuna Baguette: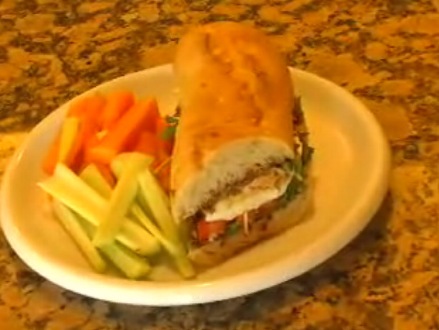 3.Salade Nicoise :
Try this French Lunch Menu and Enjoy!

Thank you Ganesh for featuring my Salade Niçoise It s very healthy and tasty! Shanti/Mary-Anne
Posted on:
6 February 2008 - 6:37pm

Hey Shanti/Mary-Anne , It's my pleasure.I am totally agree with you. Salade nicoise is not only delicious but also very healthy.
Posted on:
7 February 2008 - 3:32pm