»

Blogs

»

Cooking

»

French Toast To Die For On SimplyDeliciousLiving.tv
French Toast To Die For on SimplyDeliciousLiving.tv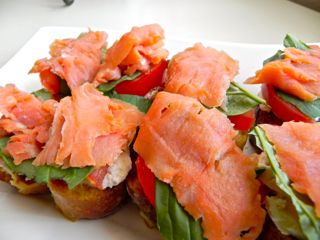 WATCH THE VIDEO & PRINT THE RECIPE!
Read the SimplyDeliciousLiving.tv November 2011 Newsletter
Making Holiday Memories

My hsband loves my French Toast, but I use sourdough French bread soaked in eggs and cream w/vanilla. I fry it in butter, sprinkled w/cinnamon and nutmeg. Served with real sweet butter and real Vermont Maple syrup. I usually serve him pplewood Smoked meaty bacon on the side and a dish or fresh raspeberries or strawberries. Maybe some champagne if it's the weekend.
Posted on:
13 November 2011 - 2:59pm