»

Blogs

»

Facts

»

Foodie Thoughts For 3 October
Foodie Thoughts for 3 October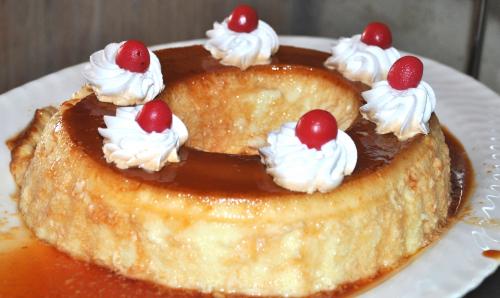 Today is National Caramel Custard Day!
Image credits: ifood.tv

and: Relief of Leiden Day - in the Netherlands; liberation (1573) Goose Fair - in Nottingham, UK Chung Yeung Festival - in Hong Kong National Foundation Day (2333 B.C.) - in Korea The Ig Nobel Prizes are awarded in MA Francisco Morazan Holiday - hero in Honduras Child Health Day began 2005 US Buttering-Up Semi-Finals (Fairy) Come & Take-It Day Dalton Defenders Day Dionysus' Day (also St. Dionysis' Day) Dog Day Feast of Free Spirits National Butterfly & Hummingbird Day National Carmel Custard Day 2006: Universal Children's Day (UN) Children's Day Virus Appreciation Day 2006: World Habitat Day (UN) Calendar of Saints - October 03 Adalgott Candidus Clare of Assisi Columba Marmion Cyprian Dionysius Dominic Spadafora Ebontius Ewald the Black Ewald the Fair Froilan Gerard of Brogne Hesychius Maximian Menna Theodore Guerin
Posted on:
3 October 2007 - 12:10pm

famous American writer and futurist Alvin Toffler born on 3rd oct 1928 .A few of their well-known works are: 1.Future Shock (1970) 2.The Eco-Spasm Report (1975) 3.The Third Wave (1980) 4.Powershift: Knowledge, Wealth and Violence at the Edge of the 21st Century (1990) 5.War and Anti-War (1995) 6.Revolutionary Wealth (2006) HAPPY BIRTH DAY TOFFLER!
Posted on:
4 October 2007 - 3:48am