»

Blogs

»

Facts

»

Food Fraud: Low Fat Latte
Food Fraud: Low Fat Latte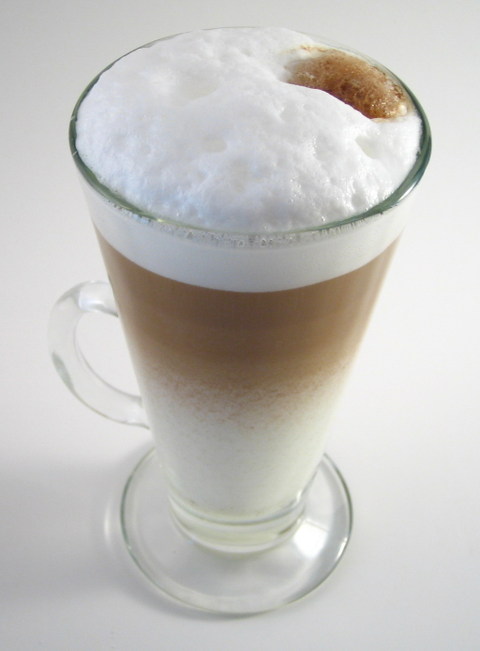 Low fat Latte – isn't it tempting to choose this reduced fat version of this delectable beverage. However, a closer look at the nutritional composition of this form of latte will show you that the "low fat" label is just another food fraud and reducing just the fat does not make it any healthier. Check the food facts to know more…
Food facts:

As is evident in the chart above, though, low fat latte reduces the fat content to less than 50%, it more than makes up for this loss through excess sugar. A tall glass of latte contains a whooping 10 teaspoons of sugar. Moreover, due to the low fat label, one is easily tempted to add a dollop of whipped cream on top. Sadly, this trade off, adds another 250 kcals and another 5 teaspoons of sugar. That makes it worse than a single cheese burger!
Healthy way out: Opt for non fat, sugar free latte instead of low fat latte. Though, the latte might not taste as creamy it will not ruin your diet. Also, to keep a check on the calorie content, avoid adding any kind of toppings; be it whipped cream, syrup, or ice cream to the beverage.
Image credits: restaurantwidow.com

John Golat says :
I'm really having a great time reading your blogs.. they're all informative and helpful. honestly, I'm not into caffeine.. really it's making me more nervous and worried.. I've switch to fruit juices to become healthier. i now use VitaV. and i see great results.
Posted on:
14 June 2012 - 9:20am

Thanks John Golat :)... comments like yours egg me on to write more
Posted on:
4 September 2012 - 2:59am