»

Blogs

»

Facts

»

Focaccia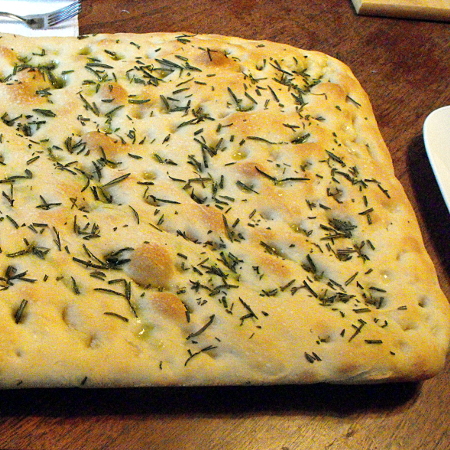 This Italian bread begins by being shaped into a large , flat round that is liberally brushed or drizzled with olive oil and sprinkled with salt, Slits cut into the dough's surface many be stuffed with fresh rosemary before the bread is baked. Focaccia can be eaten as a snack, or served as an accompaniment to soups or salads.
Image Credit- imafoodblog.com

Focaccia makes a wonderful sandwich-just spread with fig paste, place a few thin slices of procuitto and fontina and lay the top piece of focaccia. Now grill so the rosemary focaccia and the cheese become warm. This is a heaveny sandwich-very popular in Italy-I love it this way! You can split the focaccia for this sandwich if you want less bread but normally you grill panini style-i.. pressed with weight to compress the bread.
Posted on:
19 September 2007 - 2:01pm