»

Blogs

»

News

»

Ashley Judd Slams Feeding Tube Diet
Ashley Judd Slams Feeding Tube Diet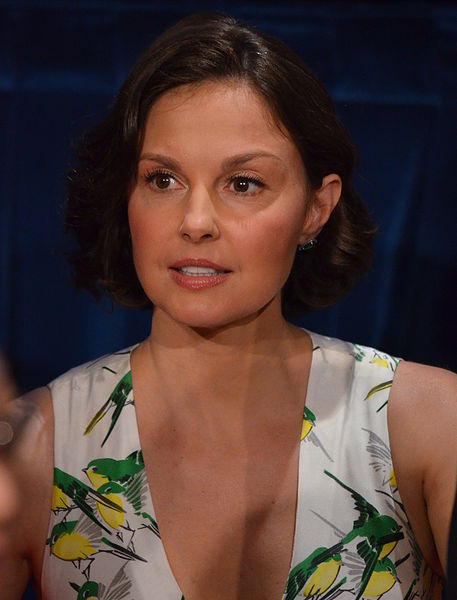 So, Ashley Judd is once again in the limelight after her puffy face news – and this time about her tweet that slams the worst diet that all of us would have seen this year. Yes, I am taking about the Feeding Tube Diet or the K-E diet.
So, what exactly is this diet? "For just $1,500, Florida's own Dr. Oliver Di Pietro, who kind of looks like Bobby Moynihan as Newt Gingrich, will stick a feeding tube into your stomach through your nostril hole and count his money as you're slowly fed 800 calories a day for ten days. Dr. Oliver says that most patients drop up to 20 chunks of fat. And all you have to do is eat all your nutrients through your nose." Dr. Oliver, who came up with this diet, claims that it is a very effective method to shed the weight. And, that is why the brides are after this insane diet, without worrying about the complications of drastic weight loss, so that they look stunning on their D-day.
The 43-year-old actress tweeted about the K-E diet on Friday back when the news came online "Insane, abusive, sad: There is a company now offering brides pre-wedding crash diet feeding tubes to appear more culturally acceptable". And, she also mentioned a crazy weight loss mechanism her friend had advised while in high school: "#PuffyFace Moment: In junior high, a girlfriend suggested we keep ourselves a parasite so we could eat & still be skinny".
I do agree with Ashley and the brides-to-be out there, think twice before you take this decision. It's your call! Well done, Judd!
Image Credits: wikipedia.org, whdh.com
Disclaimer: The image copyrights belong to its owner. The usage of the image in this blog is purely for the entertainment purpose. No copyright infringement intended.

Anonymous says :
I think this diet is a good thing. Obese people are ill (sick). They need to loose weight! Just like people who smoke need to quit smoking and also people that drink and do drugs need to quit too. Most of the time people need help. Why judge someone that needs help to get healthier? When an alcoholic or druggie needs to get clean they go to a rehab for a couple of weeks. There treatment has to be drastic........It takes 2 weeks to make a habit and 2 weeks to break a habit. People that have an addition need drastic measures to reprogram their brain and their body metabolism/addiction. When someone needs to loose weight they need to do the same thing. It is a fact that you need to reprogram your body to eat its fat instead of storing it! Your body needs that drastic change so the body will metabolize correctly.. It is no different than someone going to rehab. This is a wonder tool that can help a lot of people get on the road to healthy eating and good nutrition. By the end of the seven day program their bodies will not crave the sugars and carbs that their brains think they need. Obese people are at a high risk of dying of heart attack, stroke and diabetes and obese people desire to receive help too. Again just like some alcoholics can stop on their own and some have to go to treatment. Why can't an obese person get the same treatment? We need to stop judging other peoples need for help and the way they get it. Do you really think a feeding tube for 10 days is worse than lap band surgery? People can dye on the table of complications. People who get lipe-po can die too. This is just a tube going to your stomach with protein and nutrients and then comes out in 10 days. Geesh! Also do we judge people that get their teeth whitened? NOooooo..... Have you ever thought about calling the press or saying mean things to them? We all think it is great that we can go into a dentist office and bleach our teeth. A quick fix right? Heck, do you think you should just tell those people to brush their teeth better or more often. Noooo because some people need a little extra a drastic measure to achieve their goal. And the feeding tube for 10 days is not a diet...it is a way to program your body to change its metabolism so they can get on an eating plan.
Posted on:
11 May 2012 - 11:26pm