»

Blogs

»

News

»

Chicago Train Stations To Double Up As Virtual Grocery Stores
Chicago Train Stations To Double Up As Virtual Grocery Stores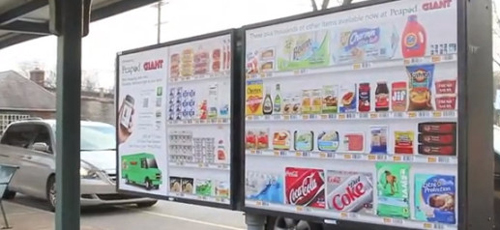 The web based grocer Peapod is all set to unleash a string of virtual grocery stores in Chicago. Almost all railway stations including the Metro in Chicago area will be home to virtual groceries allowing the commuters to shop while on their way.
The customers will now get an opportunity of using the free apps to order groceries from their smartphone devices.The virtual stores will help the commuters in ordering items or checking through Peapod's list of groceries. The customers can also opt for home deliveries for the next day or even after several days according to their convenience.
There had been three test runs or trials at selected train stations in Chicago earlier. The spokesperson for the company said that the company apps downloads as well as the sale of products had increased significantly following the trials.
The company hopes to open more than a 100 stores encompassing all of America soon. While the national and international products will be offered by every virtual store, several local delicacies like Goose Island brews or Eli's cheesecake will also be available in Chicago.
Well, time is certainly of essence and multitasking seems to be the answer. So be prepared to jog down to the train station and order your groceries en route your office on a daily basis.