»

Blogs

»

Food Fun

»

Breakfast - Tortillas & Eggs
Breakfast - Tortillas & Eggs
 This was a very good and very quick breakfast consisting of Tritillas, Eggs, Turkey, Ham, Low Fat Cheese...
Start with some quality flour tortillas (Thanks Tortilla Guy!) 
 Cook up some eggs!  Sprinkled with pepper and caynne pepper...
 Stack a tortilla with a slice of turkey and ham and a slice of cheese then broil for a few minutes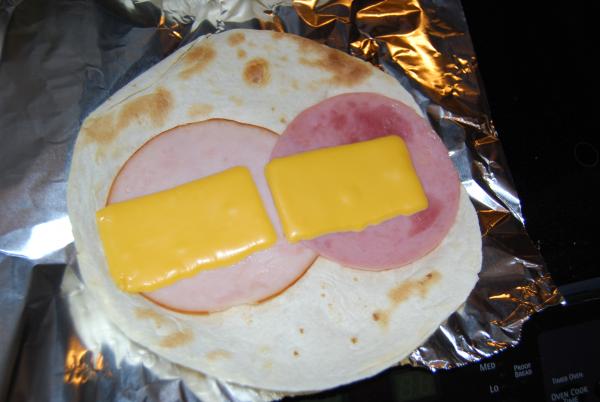 Add your egg, roll up and enjoy...

Am sure you enjoyed your breakfast!
Posted on:
24 January 2008 - 2:01pm

Yummers !! A day without a tortilla is like a day without sunshine: The Tortilla Guy
Posted on:
24 January 2008 - 10:44pm