»

Blogs

»

Health

»

Benefits Of Broccoli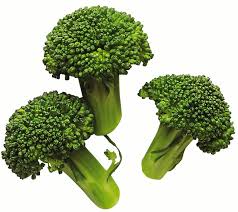 The benefits of broccoli include:
1. Strengthens bones
2. Saves eyesight
3. Combats cancer
4. Protects your heart
5. Controls blood pressure
Still not sure why kids hate it? Make them read this blog.
Image Courtesy: tcketliquidator

I also did a blog recently about broccoli a great source of potassium and almost everyone loves it! Our kids all love it!
Posted on:
11 August 2007 - 2:20pm

Sure broccoli is one of the healthiest food in the world. Welcome to blogging world. I am not a great blog writer myself, but i have read 1000s of blogs so here is my 2c for making your blogs better. 1. Post pictures - they are worth a thousand words. 2. Use tables from rich text editor menu if you want to show things side by side. 3. Use wikipedia for pics or reference information http://en.wikipedia.org/wiki/Broccoli 4. Use ifood.tv receipe, video pic embeds 5 Make it fun and entertaining - very few like to read scholarly book, but a large number of people read magazines. 6. Have fun doing all that
Posted on:
12 August 2007 - 1:31am