»

Blogs

»

School

»

Become A Better Chef In Your Own Kitchen And Learn To Cook Like A Top Chef
Become a better chef in your own kitchen and learn to cook like a Top Chef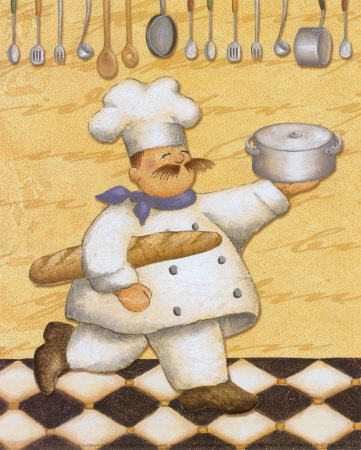 Did you ever dream of going to culinary school? Have you always wanted to learn the culinary skills to become a better cook and make amazing food? Well its time to realize your dream and learn cooking from the web's most comprehensive online culinary school – Top Chef University.
The recently launched online cooking school portal 'Top Chef University' offers an array of courses in a structured program to meet the demands of all kinds of aspiring chefs. However, the most distinguishing feature of this online culinary school is that the instructors are, what we call 'Top Chef chef'testants' so you can be rest assured you're learning the right stuff from the right people. All the lessons are supported by detailed, high-quality instructional videos, online Q&A forums and interactive sessions with the culinary instructors. The courses are available round the clock online making it easy for anyone to join the courses irrespective of their location.
Get "Top Chef Certified" when you complete all the courses and pass all the tests in the program. Receive a customized Top Chef University certificate as recognition of your achievement.
The Faculty at Top Chef University
Learning from a Top Chef instructor who are real, professional chefs is a privilege that you get by enrolling. Faculty at Top Chef University includes winners and ex-contestants from different seasons; some of them are:
• Stephanie Izard – Winner, Fan Favorite, Season 4
• Carla Hall – Runner –up, Season 5
• Kevin Gillespie – Finalist, Fan Favorite, Season 6
• Nikki Cascone – Contestant, Season 4
• Dale Levitski – Finalist, Season 3
• Arian Duarte – Contestant, Season 5
• Spike Mendelsohn – Contestant, Season 4
• Chris Jacobsen – Contestant, Season 3
• Brian Malarkey – Contestant, Season3
• Marcel Vigneron – Contestant, Season 2
• Richard Blais – Finalist, Season 4
Each instructor specializes in a particular culinary aspect; they have used this expertise to craft the courses to help you understand the nuances well.
Courses at Top Chef University
The courses at Top Chef University are professionally designed while also catering to home chefs who would want to absorb in some tricks of the trade. In all, 12 courses are offered by Top Chef University which cover 60 hours of training&content. If you want to learn knife skills or vegetable cookery, basic cooking techniques or stock making, beef cookery or seafood delicacies, dessert making or global cuisines there is a course to satisfy all of your curiosity. Supported by recipe videos, tests and personal sessions, these rigorous courses take you through the world of cookery leaving you with in-depth knowledge about ingredients, cooking methods, cuisines, and recipes.
Listed below are courses offered at Top Chef University
1. Basics and Techniques – Learn how to set up a kitchen and get acquainted with ingredients, knife skills, etc.
2. Stocks, Soups, Sauces and Salads - Learn about the building blocks of cooking: stocks, sauces and soups. Salads also feature in this course.
3. Cooking Methods I - Learn the cooking techniques of sauté, boil and grill in detail.
4. Cooking Methods II - Learn the cooking techniques of roast, braise, fry and confit.
5. Vegetables, Eggs&dairy - Learn about processing vegetables, eggs and dairy ingredients.
6. Pork&Poultry – This course is all about cuts, buying and preparation of pork and poultry products. Videos teaching traditional and famous pork/poultry recipes will be shared.
7. Beef, Lamb&beyond – Learn about cuts, buying and preparation of beef, lamb and their products. Videos teaching traditional and famous beef, lamb and offal recipes will be shared.
8. From the Ocean – Learn about different edible sea foods, their processing techniques and famous recipes using them.
9. Pastas&Grains - Learn about pasta making and different grains&their by products. This course is meant for every pasta lover and health freak who wants to cook healthy using grains.
10. Just Desserts - Learn to make the most popular as well as traditional desserts under the sun.
11. Global Cuisine – Get acquainted with some famous dishes of popular world cuisines; namely Thai, Mexican, Indian, Spanish&German.
12. Entertaining&Advance - Advanced techniques of creating exotic dishes, using modern cooking styles and ingredients that can be served at parties.
Here's a sample lesson with Kevin Gillespie that should give you a better idea of the course material.
powered by ifood.tv
You can register to get started immediately and if you still have questions, read through the FAQ's or contact us at: TopChefUniversity@gmail.com