»

Blogs

»

Occasion

»

Eid

»

Bakrid Food: Popular Bakrid Food Ideas
Bakrid Food: Popular Bakrid Food Ideas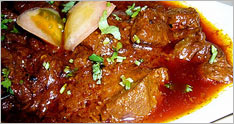 The Muslims around the world celebrate this occasion in remembrance of Prophet Ibrahim, who agreed to sacrifice his dearest son to appease god. The pilgrims to Mount Mina make animal sacrifices in honor of the god, and the Muslims all over the world celebrate the occasion in the same fashion. Mostly four legged animals like goat, sheep, camel, etc are slaughtered during the festival, and their meats are used to prepare different dishes. Some of the popular Bakrid foods include:
Banjari Gosht Recipe : Banjari Gosht is one of the delectable meat preparations from Rajasthan (India). Banjari Gosht is prepared and served during festivals like Bakrid. Mutton, yogurt, and other authentic Indian spices are used in preparation of these dishes. You can serve it after garnishing with coriander leaves. This gosht can be served with any kind of bread.
Chicken Makhani: It is also known by names like butter chicken or murgh makhani. This traditional Punjabi meat dish is served along with parathas, naan, roti or steamed rice. Before telling other speciality of this food I would love to tell you an interesting anecdote about its origin. It is believed that this dish was invented by Kundan Lal Gujral, owner of Moti Mahal Delux in Peshawar before partition. Chicken is dressed overnight with various spices and ingredients and fried over a grill. The makhani sauce in which the chicken lies is prepared by mixing butter with mixture of spices and tomatoes. You can add cashew paste to get thicker gravy. Fenugreek leaves impart distinct flavor to the dish. This dish should not be confused with chicken tikka masala.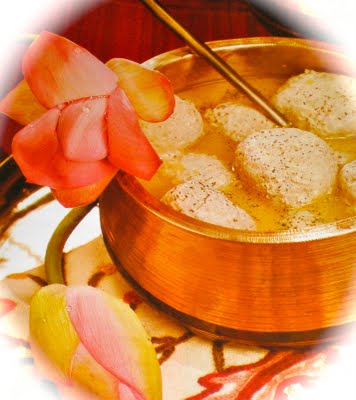 Gustaba: It is a popular lamb kofta from Kashmir. Gustaba is the representative dish from the beautiful Kashmir valley, which is served during the occasion of Bakrid. This dish is prepared by treating minced lamb with dairy riches such as milk, yogurt, ghee and some authentic Kashmiri spices. Gustaba can be served with rice preparations or naan roti.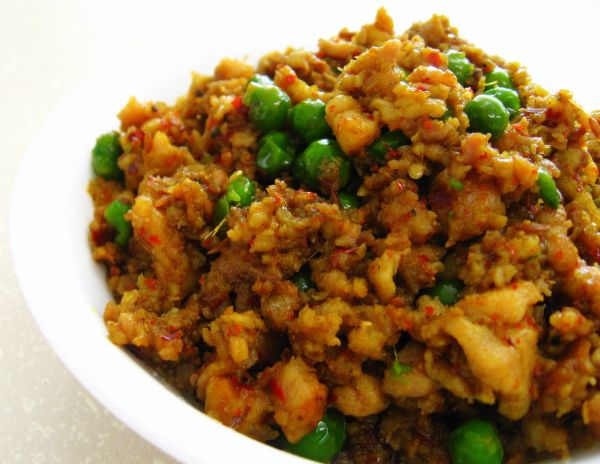 Keema : I have enjoyed keema pav throughout my life. Keema is a traditional meat dish, which is mostly served during Id celebrations. Keema can be eaten at other times too. Kheema or keema originally means minced meat. Generally lamb or goat meats are prepared with peas and potatoes. Keema can be prepared from any type of the meat. Keema is typically eaten with a pav (Indian bun). Keema is also used as a stuffing for samosa.
Mughlai Chicken Curry: This chicken curry is generally served with rice or breads. Mughlai Chicken curry is also enjoyed on other occasions. This rich curry is prepared by using butter, ghee, dry fruits, nuts, and aromatic herbs. Mughlai chicken curry is so named because it is believed to have originated during the reign of Mughal emperors. The Mughlai chicken curry is spicy and has rich creamy gravy (reminiscence of other Mughlai dishes, which are known for their richness, taste and aroma).
Kashmiri Biriyani: Biriyani is a popular Indian cultural export, which has today attained global cult status. It is believed that around 26 types of biriyanis are famous throughout India. Biriyani is an eclectic mix of meat, yoghurt, spices and basmati rice. Today various types of Kashmiri biryanis are popular throughout India, but their origins can be traced to "Kashmiri bhuna ghost biriyani" and "Kashmiri kacha ghost biriyani". Kashmiri biriyani is generally favored for its distinct hearty flavor brought out by a generous dose of asafoetida.
Kadhai Chicken: Kadhai Chicken is my favorite Bakrid bet. As the name sounds this chicken is prepared in thick bottomed kadhai (vessel) on high heat. Kadhai chicken derives its distinct aroma from ginger and tomato paste used in its preparation. Some people believe that it is an alternative to Baraha. Kadhai chicken curry can be served as the side dish for Kashmiri Biryani.
Just writing about these delicacies as made my mouth start watering...I sure am going to prepare these for the big day, would you too?!!
Image courtesy: surfindia.com, ifood.tv, breeze magic, en.petitchef.com,
sagariscooking.com, evernewrecipes.com, hydhotel.com, littleindiachicago.com
i like butter chiken
Posted on:
22 September 2012 - 3:13am