»

Blogs

»

Asian Salad Dressing Ideas
Asian Salad Dressing Ideas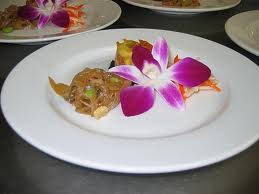 This weekend, shelve your plans of dining out at an expensive Asian eatery, instead, whip up the magic of Oriental cuisine right within your kitchen with these Asian salad dressing ideas. Exotic, flavorful, and totally tantalizing to the palate, the toothsome dressing packs in the freshest of herbs and ingredients, and makes for a sensational addition to your regular salads. Just pick your favorite from the catalog of easy Asian salad dressing listed below.
Top 10 Asian Salad Dressing Ideas
This sweet-zesty vinaigrette is best relished with chicken nuggets, preferably with a dash of extra lemon juice.
2. Asian Ginger Dressing
This traditional Asian-style dressing packed with ginger root, rice vinegar, olive oil, soy sauce and honey is typically served with fusion salad.
Fragrant and flavorful, this Asian- inspired fresh herb vinaigrette dressing is lip-smacking good. Just adjust the herbs and seasonings lest this dressing turns out to be too fiery for your taste buds.
A classic Asian style vinaigrette, the mild, mellow balsamic dressing perfectly goes with any rice noodle salad dish, lending it a wonderfully refreshing zing.
5. Citrus-Basil Dressing
Full of herby, tangy flavors, this citrus-basil dressing is perfect for those with hearty appetites. Light yet luscious, this dressing can be drizzled over stir-fried steak or shrimp salad.
If you don't like the feel of citrusy tang on your palate, you can skip the lemon juice and instead whip up some amazing Asian-style homemade dressings with basil alone.
7. Asian ColeSlaw Dressing
This delightful coleslaw packs in a whole slew of yummy ingredients and makes for a zest accompaniment with Chinese vegetables.
8. Orange-Ginger Dressing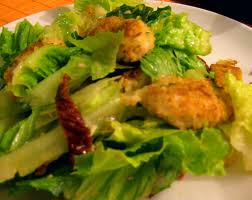 Exotic and totally sumptuous, this classic Asian-style citrusy dressing boasts of the fruit tang of fresh oranges and the gingery zest of aromatic gingerroot.
9. Creamy Oriental Dressing
Replace the ranch and mayo dressing with this low-fat yet sumptuous creamy Oriental dressing that boasts of a mixed bag of varied flavors.
Add a dash of spice to your regular fare with the fiery peppercorn dressing that can jazz up your dinner fare, any day, anytime.
These Asian Salad dressing ideas are inspiring enough to get you going on with your pots and pans.
Image Credits: ifood.tv

Honey Dijon? Balsamic? Not Asian at all. Asian dressings use such as rice vinegar or lime juice, sometimes soy sauce, crushed peanuts, and such. Of course the dressing depends on what Asian country you are referring to. Japan salads are very different than say those of China or Thailand, etc. Often an Asian salad contains thin vermecilli bean noodles. In China a "salad" can be a cold pl;atter of intestines and hacked chicken, or in Thailand seafood with a spicy dressing, or in Indonesia it could be a Gado Gado.
Posted on:
8 August 2011 - 2:56pm

Agreed, balsamic vinegar isn't a commonly used ingredient in Asian cooking. However, one cannot altogether deny its new-found importance in New Asian cuisine as it is rapidly finding favor with culinary enthusiasts willing to add a dash of newness to their fare. And the same is the case with honey dijon. Try Asian honey Dijon noodle salad! It's sumptuous and refreshingly new.
Posted on:
8 August 2011 - 3:31pm

I like eating and cooking Thai and other Asian cuisines very much. Some "fusion or new style" is OK. I simply love what Jean-Georges Vongericten does with his French-Thai creations. He is truly an artist du Gourmet. I detest when people dump peanut butter in something and call it Thai, when fresh roasted chopped peanuts would be perfect.
Posted on:
11 August 2011 - 3:42pm