»

Blogs

»

Diet

»

Are The Tasty Healthy Pecans A Part Of Your Diet?
Are the tasty healthy pecans a part of your diet?
Are pecans a part of your diet? If you thought pecans only added to the taste of your dishes, here is some information that would have you thinking. The pecans are a healthy nut that is full of protein and known for being a rich source of unsaturated fats. They are also rich in antioxidants and thus, have the disease fighting power that we so much need. Pecans also have in them the power to reduce the bad cholesterol or the LDL. Highly nutritious they need to be an integral part of your diet.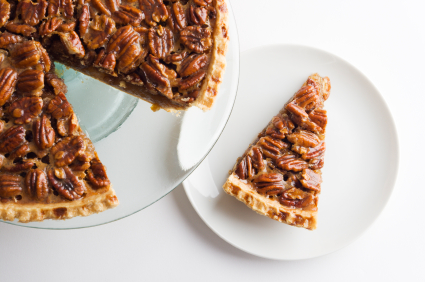 The state nut of the Alabama state the pecans are a rich source of taste and health all rolled into one. A yummy nut the pecans make a great value addition to the taste of any dish. The most popular pecan dish is undoubtedly, the pecan pie.
The Pecan pie reminds me (I am sure many of you associate it with some good fond memories) of the pie that my grandmom used to make all chocolaty and layered with this tasty nuts. The buttery flavor that they have coupled with the crunchy taste makes them absolutely heavenly.  
Pic courtesy: http://www.ifood.tv/recipe/southern_pecan_pie_0